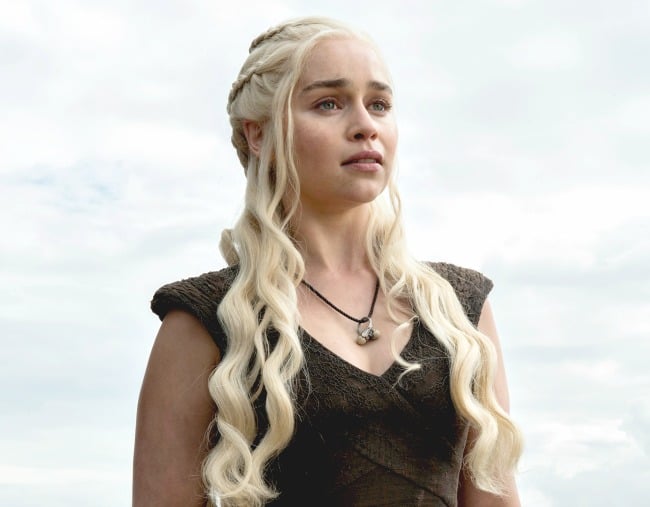 There's nothing a true fan of Game of Thrones loves more than a good conspiracy theory or dissecting a juicy spoiler.
Sadly for us, Game Of Thrones will not be returning to the small screen until 2019 (yes, that is a lifetime away) but we still have a pretty good idea of how things will play out… thanks to some spoilers from the set.
The eighth and final season of Game of Thrones will only consist of six episodes, but at least they will be super-sized ones.
Just like previous seasons of the show, the last season will also largely consist of original content not found currently in George R. R. Martin's best-selling A Song of Ice and Fire series.
Instead, writers of the TV series have adapted material Martin has revealed to show-runners about the upcoming novels in the series, The Winds of Winter and A Dream of Spring.
Here are the very best spoilers we have uncovered for season eight so far.
In case you forgot how Season Seven finished… Post continues below. 
1. Winterfell will burn to a crisp.
It won't come as a surprise to hardcore fans that Winterfell, the home of the Stark family, is going to play a pivotal part in the story-line of the eighth season.
Thanks to some videos that have been released from the set of the show, we know that the iconic structure will end up going up in flames.
Since the very last survivors of the Stark family, Sansa, Arya and Jon Snow, are all using it as their base of operations for the battles ahead, could one of them be killed in the flames in the finale episode?
Probably not, but it's safe to say there will be some casualties there.
2. The incestuous love of Daenerys Targaryen and Jon Snow has (probably) led to a child. 
Fans waited for seven long seasons for show favourites Daenerys and Jon to finally meet, and once they did, everyone then waited with bated breath for them to fall for each other.