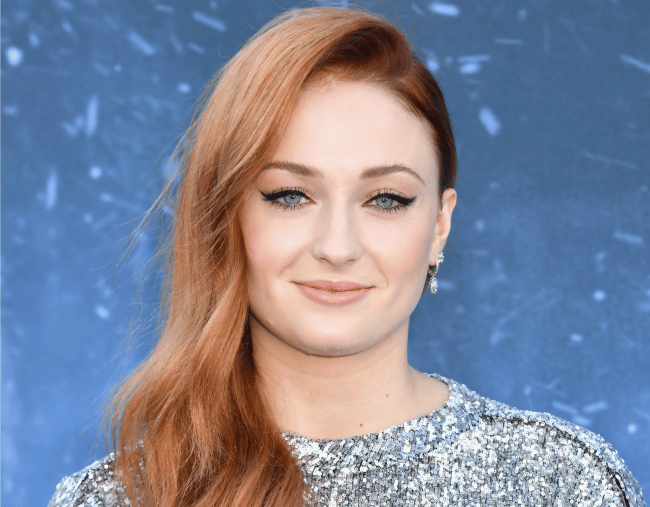 1. Sophie Turner has explained the meaning behind her controversial tattoo.
When Sophie Turner got a Game of Thrones tattoo, fans were quick to believe the tattoo was hiding a sneaky spoiler.
The 22-year-old actress who plays Sansa Stark in the drama series got a tattoo of a direwolf – the Stark symbol – with the words "the pack survives" while in Sydney with her fiancé, musician Joe Jonas earlier this month.
On a post shared on Sydney-based tattoo artist Lauren Winzer's Instagram, fans questioned whether the tattoo was revealing the fate of the much-loved Stark family.
"That looks like a spoiler," one fan wrote.
Speaking with James Corden on The Late Late Show, Sophie finally answered fans' burning questions.
"It's just a quote from last season. But everyone figures the pack really does survive but it's just a moral that I like to live by," Sophie said.
Well, then. As you were.
2. Home and Away's Tessa James and her NRL star husband had to change a letter in their son's name because it's 'banned in NSW'.
Actress Tessa James and former NRL player Nate Myles have finally announced the name of their first child.
According to Sunday's Confidential, their son, who was born back in February, has been given a very Kardashian-esque name – Saynt Miles.