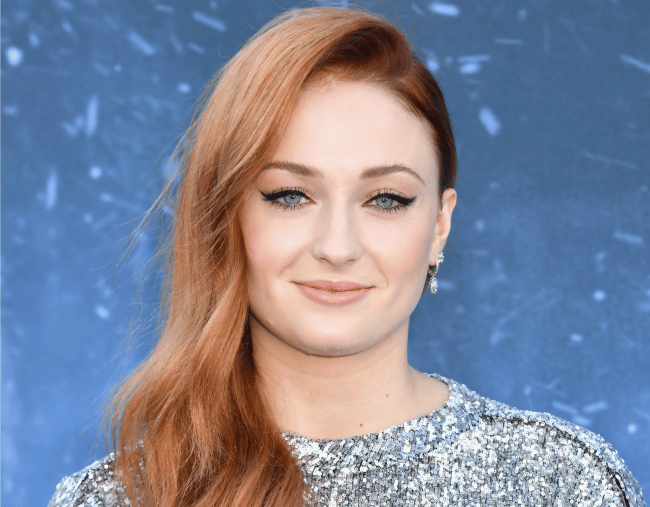 1. Sophie Turner has explained the meaning behind her controversial tattoo.
When Sophie Turner got a Game of Thrones tattoo, fans were quick to believe the tattoo was hiding a sneaky spoiler.
The 22-year-old actress who plays Sansa Stark in the drama series got a tattoo of a direwolf – the Stark symbol – with the words "the pack survives" while in Sydney with her fiancé, musician Joe Jonas earlier this month.
On a post shared on Sydney-based tattoo artist Lauren Winzer's Instagram, fans questioned whether the tattoo was revealing the fate of the much-loved Stark family.
"That looks like a spoiler," one fan wrote.
Speaking with James Corden on The Late Late Show, Sophie finally answered fans' burning questions.
"It's just a quote from last season. But everyone figures the pack really does survive but it's just a moral that I like to live by," Sophie said.
Well, then. As you were.
2. Home and Away's Tessa James and her NRL star husband had to change a letter in their son's name because it's 'banned in NSW'.
Actress Tessa James and former NRL player Nate Myles have finally announced the name of their first child.
According to Sunday's Confidential, their son, who was born back in February, has been given a very Kardashian-esque name – Saynt Miles.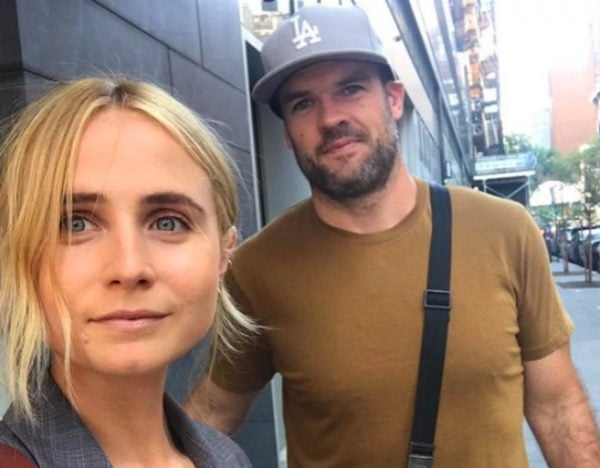 But unlike Kim Kardashian and Kanye West's son, Saint West, Tessa and Nate's son's name was spelled with a Y.
Although Tessa and Nate are currently living in the United States, they had to spell their son's name differently so he could receive an NSW birth certificate as the baby name Saint is banned in NSW.
The name was banned in NSW in 2016 as it contains an 'official rank or title'.
After undergoing chemotherapy for Hodgkin's lymphoma at 23, Tessa was unsure if she could conceive.
The couple first announced their pregnancy back in August last year.
3. Roxy Jacenko has shared intimate family photos of the day Oliver Curtis was released from jail.
It's already been an entire year since Oliver Curtis was released from prison, and to celebrate a year of his freedom, Roxy Jacenko has shared intimate family photos from the day her husband left Cooma Correctional Centre.
Curtis was sentenced to prison after being convicted of conspiracy to commit insider trading. He served a year behind bars and was released in June last year.
The photos show the couple's kids, Pixie, six, and Hunter, four, excitedly greeting their dad from a private plane as he made his way towards them across the tarmac.
"Can't believe this was a year ago today - we will never forget it. Well done OC @1903oprc - 2 year sentence DONE and a very happy family to have you back," Roxy, 38, captioned the photos, adding a love heart emoji.
Yep, just your average family really.
4. Kayla Itsines has opened up about her ultimate packing hack - and fans are divided.
When it comes to packing for a holiday, we're always looking for ways to make travelling that little bit easier.
In a since-deleted Instagram post, fitness guru Kayla Itsines said she's often asked by fans how she packs her suitcase when going on a big trip, as reported by Daily Mail.
Kayla, 27, said she always travels with two suitcases - one being empty when she leaves home.
But before you think it's so she can fill it up with all of her holiday shopping, Kayla said her empty suitcase is for her dirty laundry only.
Um... what?
"If I know I'm travelling for a long time and I'm visiting a lot of places, I will take TWO suitcases," she wrote, as reported by Daily Mail.
"One - full with clothes and toiletries etc etc. The other - empty. I travel with an empty suitcase because that's for my dirty clothes.
"I cannot mix my clean clothes and dirty clothes together in one bag (not even if they are in plastic bags)."
While some of her followers thought it was genius, others weren't quite sold on the idea.
Each to their own... right?
5. Just a collection of all the stunning photos from Emma Freedman's Sydney wedding.
TV presenter and radio personality Emma Freedman married her partner, Charlie Rundle, in a ceremony in Sydney on Saturday.
Calling it the "best day of our lives", the 30-year-old shared a series of stunning photos from their special day on Instagram.
Several guests also shared their own photos from the day.
According to News.com.au, the pair were married in the inner city suburb of Paddington.
Emma looked stunning in a white gown with sheer mesh detailing on the bodice.
You can see the rest of her gorgeous wedding photos right here.