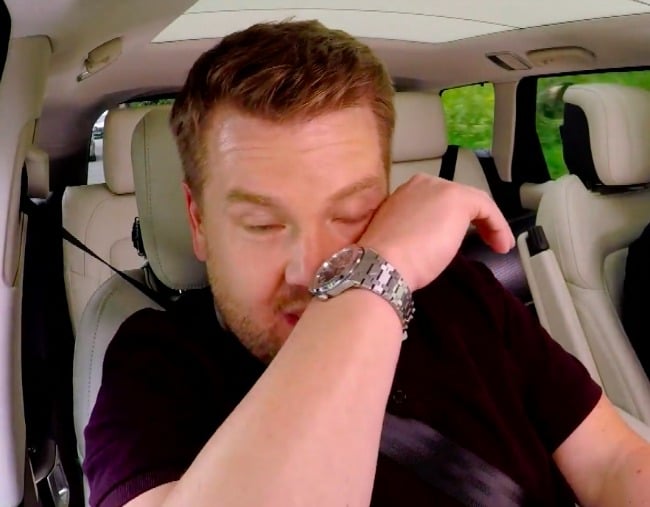 It's not every day you meet an actual Beatle.
But that was the reality for The Late Late Show host James Corden, who was joined by Sir Paul McCartney on the latest installment of Carpool Karaoke.
In the 45th episode of Carpool Karaoke, Corden and McCartney drove around the streets of Liverpool, England, visiting McCartney's childhood home, Penny Lane and even a local pub.
But there was one particular moment in the segment that brought host Corden to tears.
As they geared up to sing Let It Be, McCartney revealed that the song had been inspired by his late mother, Mary McCartney, who died when he was just 14.
"I had a dream in the 60s where my mum, who has died, came to me in my dream and was reassuring me, saying, 'It's going to be okay – just let it be.' I felt so sort of great and like, 'It's going to be great.' She gave me the positive word. So I woke up and was, 'What was that? She said, 'Let it be.' That's kind of good.' So I wrote the song 'Let It Be,' but it was her positivity."
"That's the most beautiful story I've ever heard," Corden responded.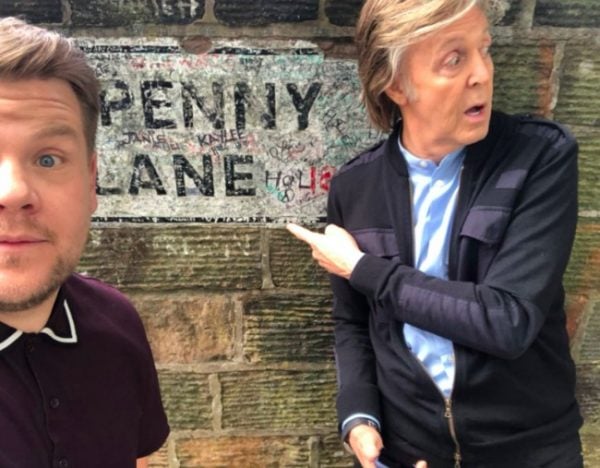 After singing Let It Be, Corden was overcome with emotion as he wiped tears from his eyes.
"I didn't see that one coming around the corner," he said.
Corden recalled his late grandfather and his father playing him Let It Be – a song they described as 'the best song he'd ever heard'
"If my grandad were here he'd get an absolute kick out of this," a tearful Corden added.
The pair then visited McCartney's childhood home, where McCartney recalled his father telling him and John Lennon that they should change the "yeah, yeah, yeah" in She Loves You to "yes, yes, yes" to avoid Americanisms.
"We did not heed his advice. Had we have done, who knows what could have happened," he said.
Ok, so here it is. Quite possibly the best #CarpoolKaraoke we've done so far. I hope you like it. I'll never ever forget it. Take a breath and jump in https://t.co/7iwvw6qWTA x

— James Corden (@JKCorden) June 22, 2018
In the second half of the segment, McCartney and Corden surprised drinkers at the Philharmonic Dining Rooms in Liverpool, with a surprise performance.
McCartney performed Beatles classics A Hard Day's Night, Ob-La-Di, Ob-La-Da, Love Me Do, Back in the USSR and Hey Jude.
"Your music is so full of positivity and joy and a message of love and togetherness," Corden said.
"I feel like it's more relevant today than it's ever been."
You can watch the full Paul McCartney Carpool Karaoke segment here: