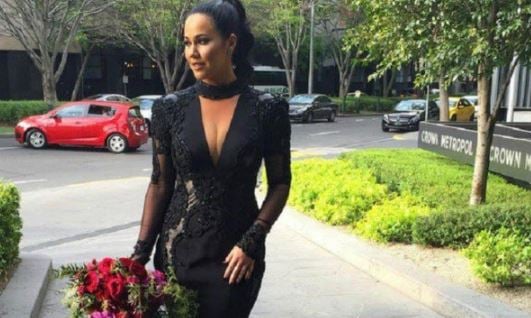 Sophie Cachia originally wrote for Mamamia about her wedding in April, 2016.
On October the 10th of last year I walked down the aisle, arm in arm with both my father and grandfather, off to marry the love of my life. We got hitched in a gorgeous half-knocked down Chapel that goes by the name of The Church of Bang Bang Boogaloo and partied late into the night (okay… the next morning) with 140 of our favourite people.
Most girls dream of the day when it's their turn to scroll Pinterest and shop windows for that white dress. Over the years, we've said goodbye to the traditional sweetheart neckline and hello to unique creations by top designers, some charging 30+ thousand for that white dress. After my engagement, I'd have friends tagging people in photos all over Instagram stating, "OMG, I can so see you in that white dress!"
The thing was though, I never saw myself in those white dresses. Hence why, only last Saturday, I took the plunge into married life in nothing other than a custom black wedding dress.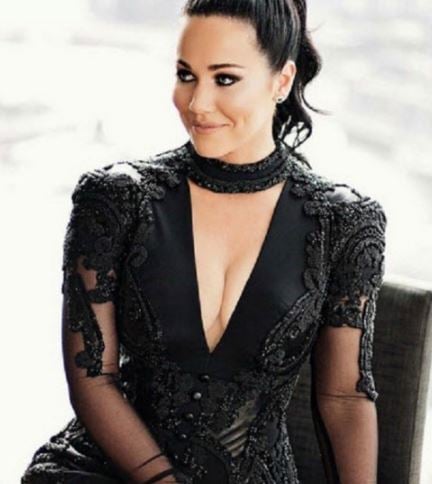 The first thing I must state is that my choice had NOTHING to do with the old 'white wedding dresses are for virgins.' Evidently though, my 18-month-old son Bobby is proof that that boat sailed years ago. I only assume that throughout my experiences and knowledge of our generation that if only virgins wore white, we'd be seeing more of an array of multi-coloured brides.
If you were to specifically ask me why I wore black on my wedding day, I can only answer in the most honest and direct way possible; because I wanted to.
Black is classic.
It looks good on just about everyone.
It's bold, it's sexy, it's daring. Watch: Mamamia staff share their biggest wedding regrets. Post continues after video