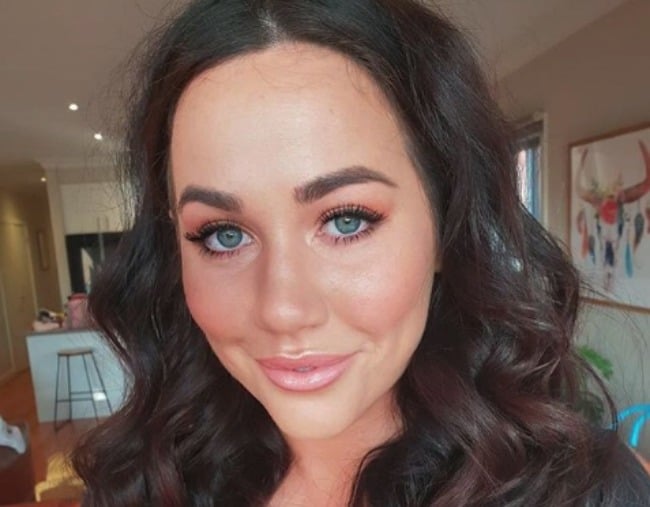 Sophie Cachia is getting a boob job. But it's not what you think.
The Young Mummy blogger and entrepreneur is getting a breast reduction after suffering lifelong back issues and pain from her size 12FF boobs.
Mum-of-two Sophie, who reached a size I cup while breastfeeding her first child Bobby, announced yesterday that she would be taking time off social media to recover from her imminent surgery.
"Goodbye ladies. You may have provided my husband with many great memories, but for me you've caused me severe lifelong back issues, permanent shoulder indents, migraines, many tears in change rooms and whilst attempting to feed my babies as best I could, and one bloody never ending bill from the physio," the 27-year-old wrote on Instagram.
Earlier this week, friends of the businesswoman held a hilarious "farewell titties" party, featuring a personalised farewell boobs cake.
Sophie has previously opened up about the perils of having big boobs, speaking about the pain and unwanted attention that came with puberty.
"At 16, I found myself with a heavy E-cup and my journey of excruciating neck/back pain, migraines, jokes and lots of gawking eyes forever begun," she wrote on Instagram in 2016.
"They continued to grow until they reached their full capacity at a 12GG when I was 18 years old… I'm mentally scarred from the tears in my change room memories."
Have you undergone a breast reduction? Let us know your experience below!