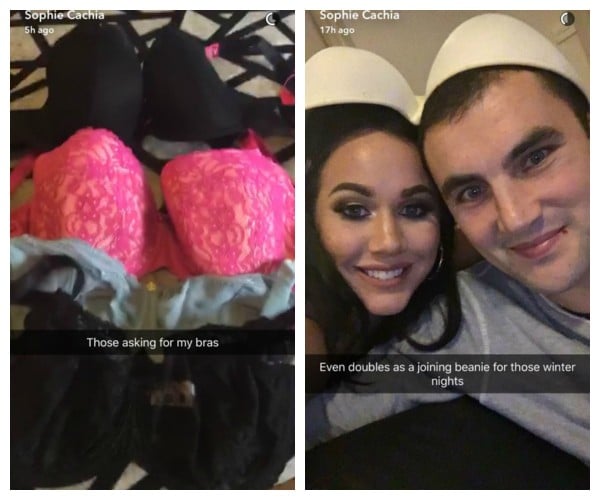 Any item of clothing that's off-the-shoulder, strapless or boasts a low or complicated back is the immediate enemy of larger-breasted women.
Going braless isn't even an option, and finding a strapless bra that manages to hold your ladies up is like finding a sugar-free, fat-free chocolate cake that tastes delicious. Until now.
After sharing a picture of her choker-style, off-the-shoulder killer black dress from The Con-nection, Sophie Cachia, AKA The Young Mummy, was inundated with questions about what magic contraption she was wearing over those F-cup boobs.
So she took to Snapchat to share her rare discovery: the strapless bra that doesn't slide at the slightest sign of movement.
"Everyone's asking me what bra I wear when I need a strapless bra. I'm going to have to look at what the brand is but [this one] holds these big bazookas up," she said.
The bra in question is the Deco Nude Moulded Strapless Bra $84.95, from lingerie brand Freya, which caters up to a K cup. It's stocked in a range of lingerie boutiques and online sites, and is available in nude or black.
Still not convinced? It can even double as a beanie for those cold winter nights.