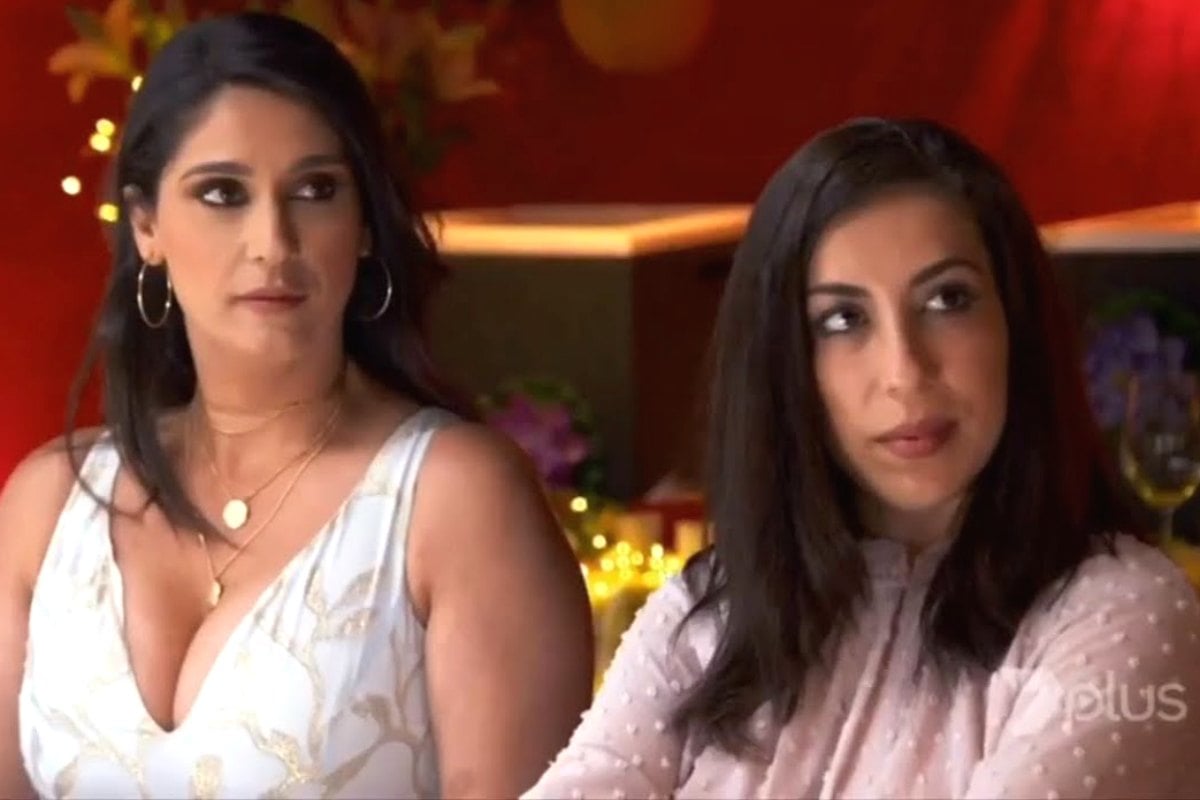 In a tight reality TV race against Channel 9's Married at First Sight and Channel 10's Survivor, My Kitchen Rules is losing out.
Channel 7's annual cooking show is now in its 11th season, however, it looks like it's running out of steam.
A week in, their Tuesday night episode only drew in 402,000 metro viewers. A similar episode from 2017 attracted 789,000 viewers. In comparison, Married at Sight pulled in 1,109,000 views and Australian Survivor: All Stars, 612,000.
Speaking to KIIS FM's Kyle and Jackie O, judge Colin Fassnidge is blaming a 2018 scandal in which MKR contestants Sonya Mefaddi and Hadil Faiza were "excused" from the show after bullying claims were made.
Watch the moment Sonya and Hadil get kicked off of My Kitchen Rules. Post continues below.
"I think we're getting crucified for a little incident a couple of years ago with Sonya and Hadil – remember they got kicked out of the show?" he said.
"And the drama went through the roof and a lot of people got turned off. About two years ago I really did not like what we were doing. But this one, I stand behind."
The scandal in question saw the pair extensively criticise their fellow contestants at the dinner table. One incident saw Hadil refer to Sydney woman, Emma, as "a blowfish," while further insulting her lips.
Their behaviour eventually made them the first couple in MKR's history to be walked off the show.
However, the celebrity cook pleaded with fans to give the show a second chance.
"People say there's too much drama but they'll go and watch Botoxed At First Sight or whatever it's called.
"I'm a very passionate guy and I spent five months of my life making this show … I really believe it's a great show."
 

View this post on Instagram