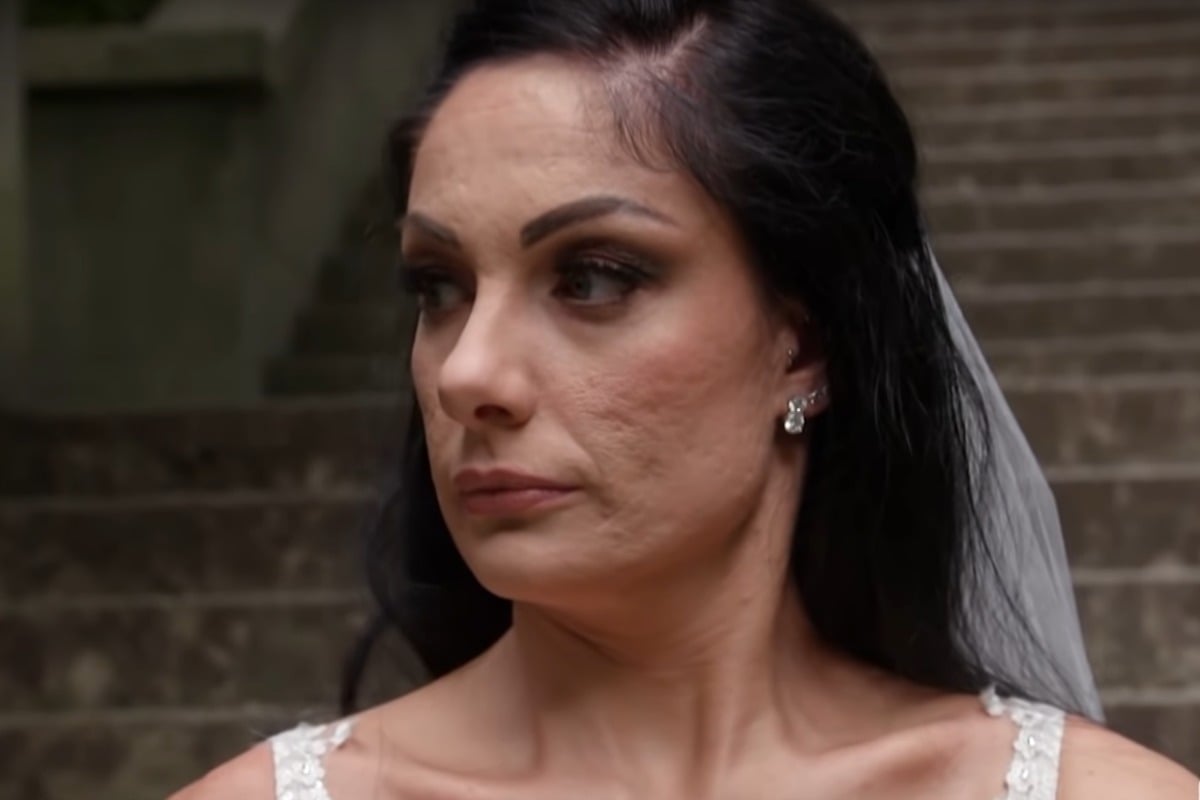 To catch up on all the MAFS 2020 recaps and gossip, check out The Twins recaps and visit our MAFS hub page. And sign up for our Recaps newsletter to get them straight into your inbox.  
When Married at First Sight's Vanessa prepared to walk down the aisle to meet a complete stranger, there was just one thing on her mind.
"I wish I had more confidence," the 31-year-old bride said.
"I think my looks hinder me 100 per cent. I'm probably going to disappoint him," she added.
As the ceremony wrapped up and the couple shared their first kiss, Vanessa's doubts continued.
Watch a clip from Vanessa and Chris' wedding on Married At First Sight below. Post continues after video.
"My gut tells me that he isn't attracted to me," she said.
"The only thing I can think of is that he doesn't want to date me," she added.
"I'm nothing special. There are a thousand girls that are prettier looking that could have walked down the aisle to him that he could have been attracted to – but he got me."
Ahead of her wedding on Sunday night, fellow Married at First Sight contestant Connie was also crippled by self-doubt.
"I'm absolutely terrified," Connie admitted.
"The bride is meant to be a beautiful goddess and I'm… not a goddess."
As Vanessa and Connie shared their raw and honest fears about meeting their future 'husbands', many viewers sympathised with their struggles with self-confidence.
For some, watching Vanessa and Connie talk about their lack of confidence was like watching the contents of their brains being spilled out on national television. A running list of insecurities. Doubts. Fears.
Vanessa's awful self esteem is what happens when society promotes only one type of beauty

WE ???? NEED ???? TO ???? DO ???? BETTER #mafs #mafsau

— J O D E S ???? (@jodes888) February 5, 2020