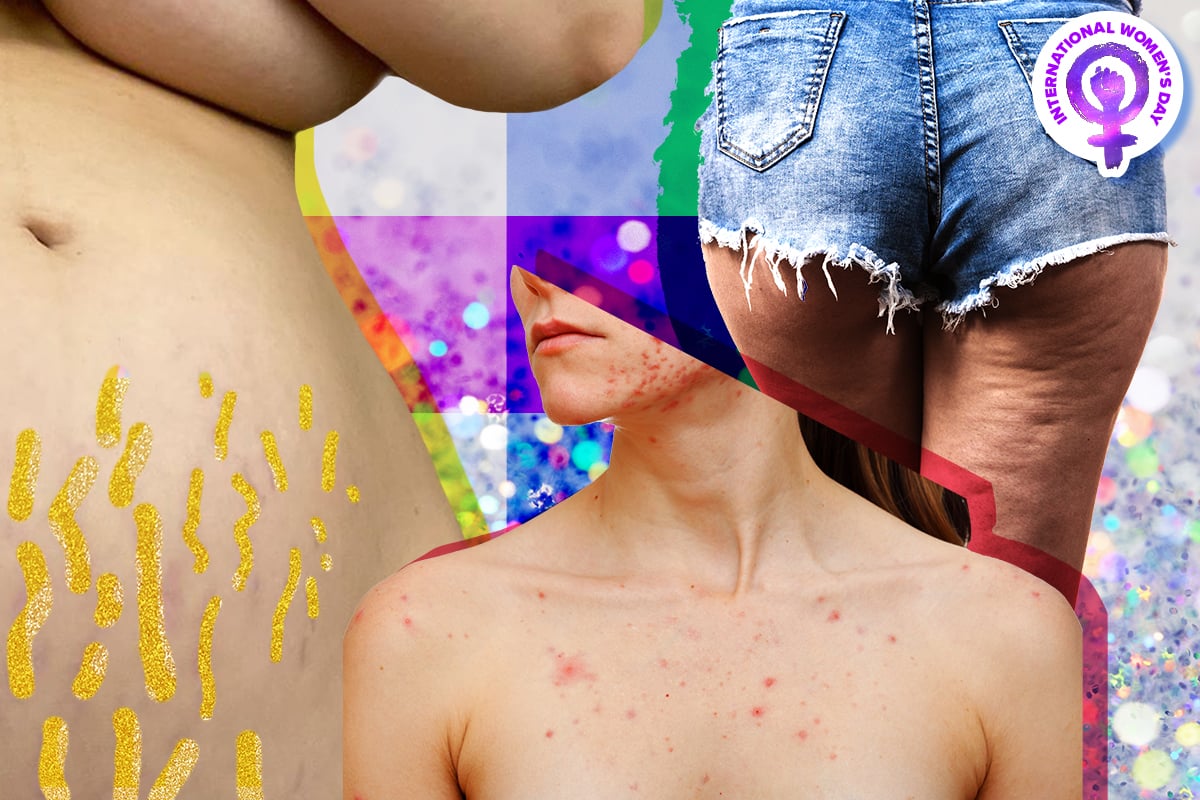 On any given day, you'll notice one thing scrolling through your Instagram feed.
From celebrities and influencers to colleagues and friends, almost every single post has one thing in common. Our social media feeds are filled to the brim with people showcasing the very best parts of themselves.
Here's four steps to getting a 'beach body' that involve you simply taking your body to the… beach. Post continues after video.
Not only are images carefully crafted and photographed. Completely normal parts of us — like cellulite, acne scars, body hair and stretch marks — are edited away.
Waists are shrunk. Cellulite is faded. Post-pregnancy stretch marks are hidden. Pores are blurred. Acne is removed. Teeth are whitened in editing apps. Scars are hidden. Bloating is covered up.
As we all know, unrealistic beauty standards in the form of photoshopped celebrities and influencers is nothing new. From magazine covers to billboard advertisements, we've seen it for decades.
On social media, however, with the help of careful posing and countless editing apps, it's a whole other ball game. And as a result, we now have a completely warped view of what constitutes a 'normal' body.
Listen to Mamamia Out Loud, Mamamia's podcast with what women are talking about this week. Post continues below.
Of course, there are always exceptions to the rule when it comes to sharing 'real' bodies on social media. Over the years, more and more women have been going against the grain and sharing 'real' photos of their bodies in all their glory.
Earlier this week, in response to trolls who were shaming her for having cellulite, Bachelor In Paradise's Abbie Chatfield shared photos of her stomach, the back of her legs, and thighs.
"Saw a comment on a Bachelor in Paradise promo wondering how anyone would want to kiss me with this much cellulite on my ass," she wrote.