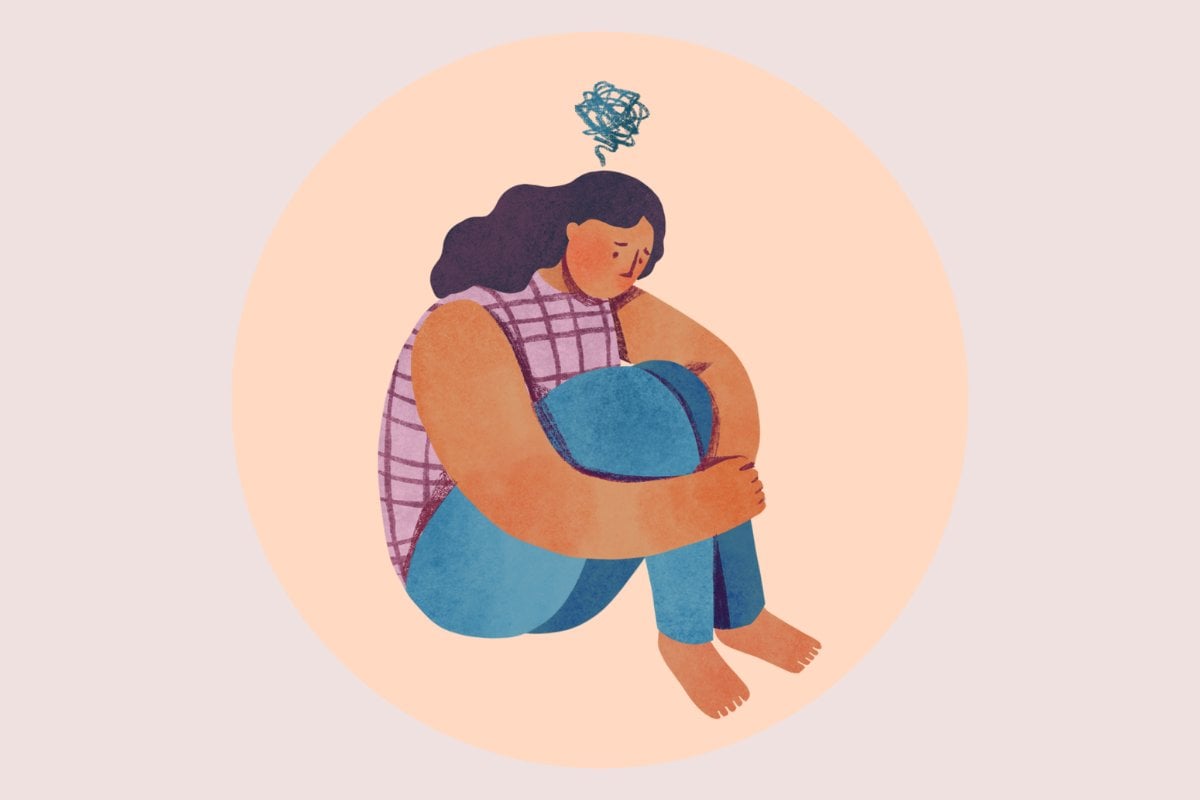 When I was pregnant with my first child, my husband and I went shopping for a nursing chair. An innocuous enough task, or so it seemed, at least until the fabric swatches were presented. I have since come to realise that there are fewer things in life that trigger my 'analysis paralysis' than a binder full of mildly/wildly varying material samples.
I can't tell you how much time passed in that store, my husband says it was hours, but he was hungry so... all I know is it was longer than any sane person should spend at a super centre on a Saturday. Ever.
In my frozen state of indecision, I remember thinking that not only did this chair need to allow me to perform the primary function of breastfeeding, it should also match the colour scheme of our newborn's nursery, while also complementing the furniture in our living room for when it was moved there once I finished nursing. 
Watch: If my brain could text me. Post continues below.
Never mind that there wasn't actually any room for a chair this size in the living room of the two-bedroom apartment we were living in at the time because inevitably we would move at some stage and like the baby, this chair was coming with us for the rest of our lives so it was important we got this right. Right?!
My thoughts started jumping from one imagined scenario to the next while the retail staff stared at me with desperate eyes, willing me to make a decision, any decision, so we could all just move on with our lives. 
I choked under the pressure and picked something boring and beige because with the pregnancy hormones thrown into the mix my brain had all but imploded by this point and now I was hungry too. So we paid the deposit, we left the store, and we ate. 
In the weeks that passed, I obsessively thought about the chair, convincing myself that I had made a bad choice. And if I couldn't even manage buying a nursing chair, how was I going to manage being a mother?
The arrival of our second child saw the swift departure of the troubled nursing chair that had barely been used. Turns out I preferred feeding our daughter from the couch in the living room where I had less chance of waking my husband and more chance of watching TV.