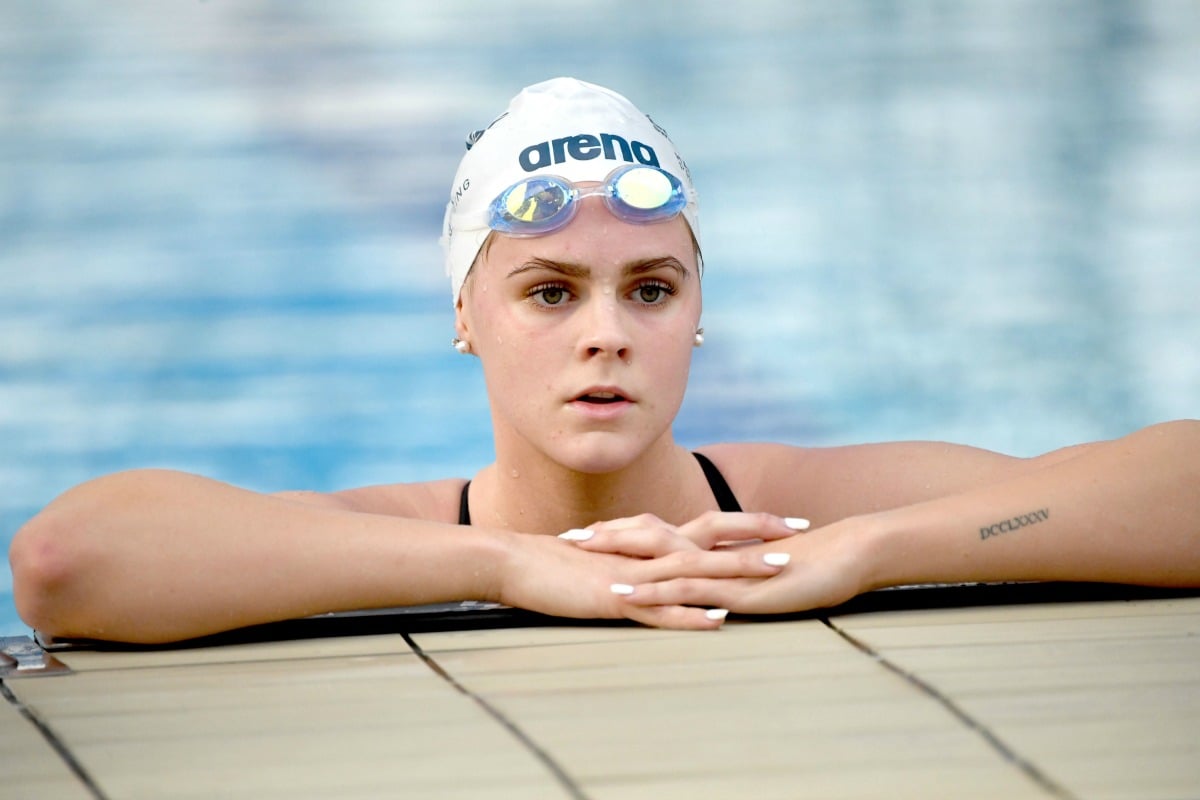 Libby Trickett was 15 when she had to take her first drug test.
The Australian swimmer, who would go on to become a four-time Olympic gold medallist, entered the bathroom with doping control officials, lifted her shirt to just under her chest, pulled her pants down to below her knees and then squatted over the toilet to pee in a cup while the officials watched closely. They had to see – with their own eyes – the urine come out of her and into the cup.
"It makes you feel pretty exposed, pretty vulnerable. It's a fairly uncomfortable situation to deal with," Trickett told Mamamia's daily news podcast, The Quicky.  
"But you do get used to it after a while and it's just part and parcel of being an elite athlete."
To hear more about Libby Trickett's drug testing experiences, as well as why our treatment of Shayna Jack is so different to Australia's foreign competition, listen to The Quicky. Post continues below. 
On Friday, Australian swimmer Shayna Jack will front Australia's anti-doping authority to defend herself against a four year ban for returning a positive test for the banned substance Ligandrol – a muscle growth supplement that body builders have found to be as good as building muscle as anabolic steroids.
Jack withdrew from the World Aquatic Championships in South Korea citing personal reasons, but news of her positive drug test was made public last week during the competition, amidst fellow Australian swimmer Mack Horton's podium protest against Chinese swimmer Sun Yang, who Horton has labelled a "drug cheat".
Jack's defence will rest on whether she can prove she unknowingly consumed Ligandrol.
But is it really possible for an elite athlete to accidentally take a banned substance?
What does it take to be an Australian sporting hero? Post continues after video.