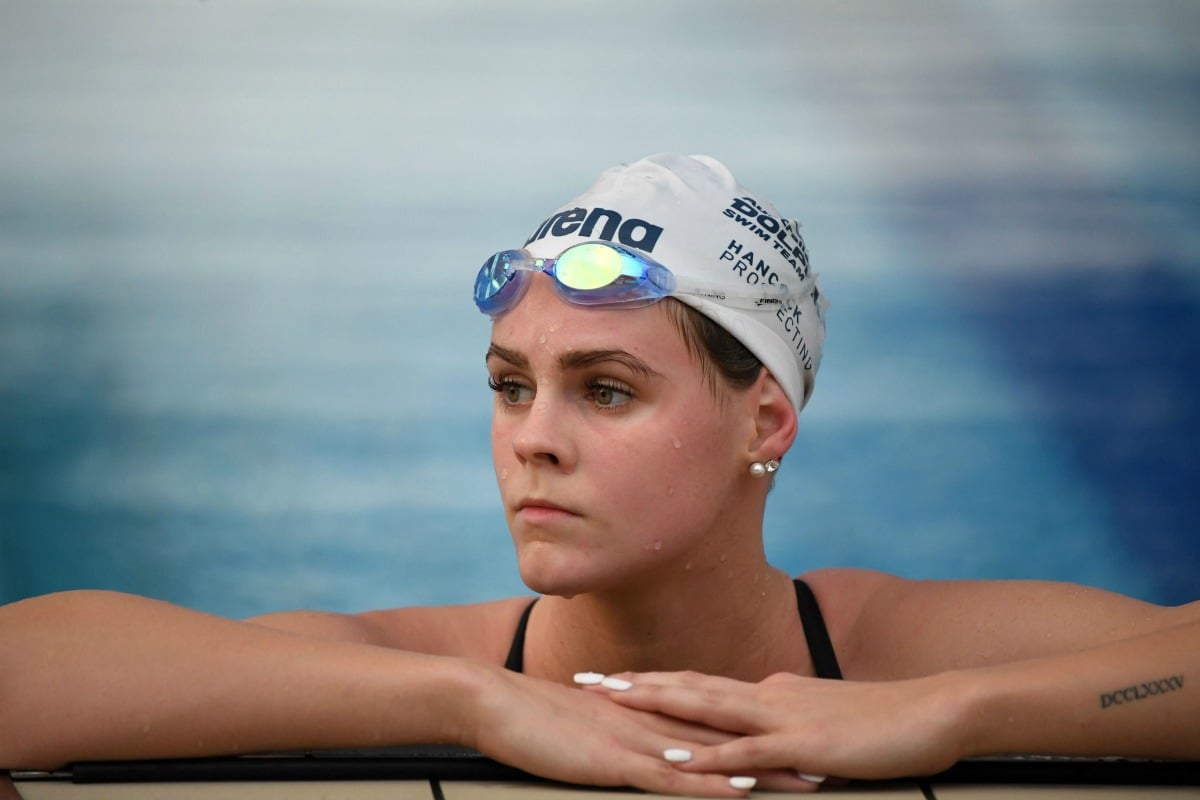 As a child growing up in Brisbane's southern suburbs, Shayna Jack dreamed of one day representing her country in the pool like her idol Libby Trickett.
Jack was just a teenager when that dream came true, competing in the World Junior Swimming Championship in 2015.
At just 20 years old, Jack has already been wearing green and gold on the world stage for years.
She holds the Australian record for the fastest 100 metres freestyle by an 18-year-old, beating training buddy Bronte Campbell's record in 2017. That same year she won a silver medal for the 4x100m freestyle relay at the 2017 World Championships with teammates Campbell, Brittany Elmslie and Emma McKeon – a feat she counts as a career highlight.
Jack helped the Australian team to two gold medals at the Gold Coast Commonwealth Games and then helped secure gold in a record-breaking freestyle relay time at the Pan Pacific Championships.
Out of the pool, Jack was also gaining a profile on social media, with 15,000 followers on Instagram before her doping scandal broke last weekend. She has used her profile to secure partnerships with brands such as Koala mattresses, protein powders and Spotify.
A big horse and animal lover, Jack also regularly posted about her volunteering at the RSPCA and with her dogs.
 

View this post on Instagram