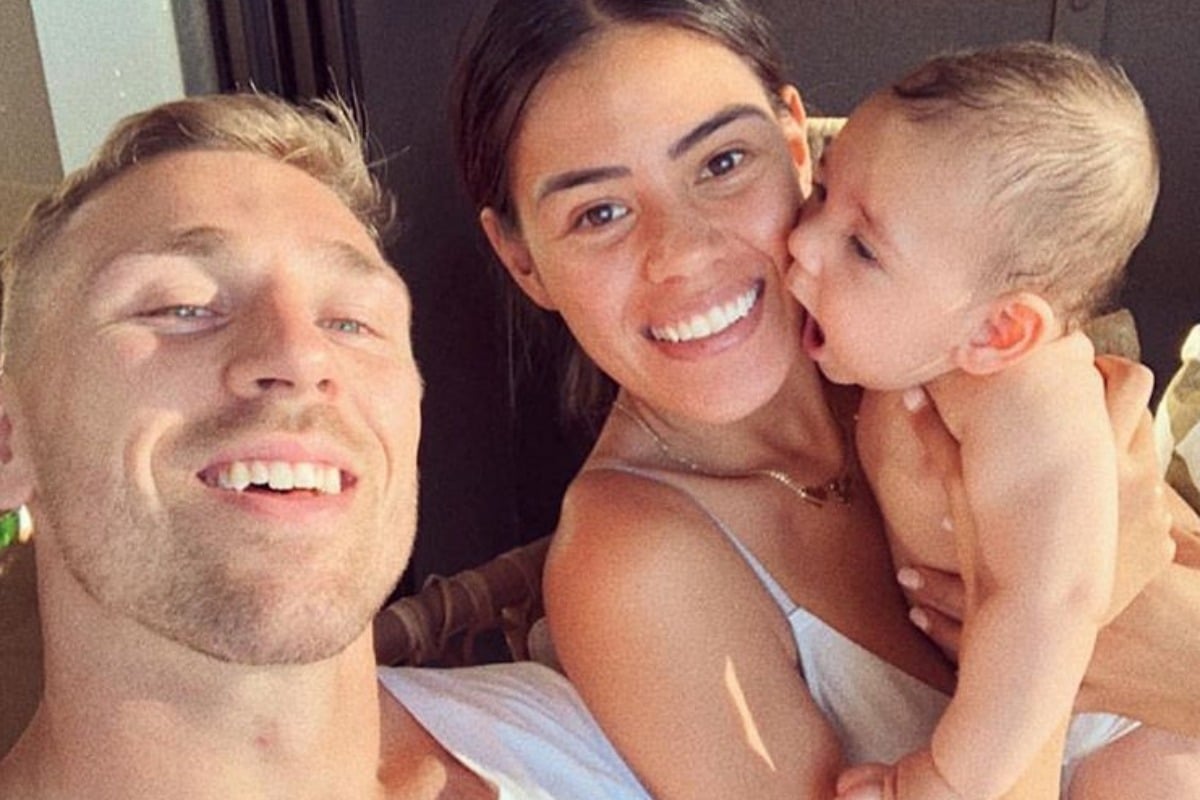 "Let's face it, it's sexier to follow and like a footballer's WAG as opposed to a middle-aged, conservative, science-based clinician such as myself."
These are the uncomfortable words of Sydney paediatrician Dr Scott Dunlop.
Earlier this week Shanelle Cartwright – wife of NRL football star Bryce Cartwright – went public via social media to her more than 7000 followers about her decision to not vaccinate her children.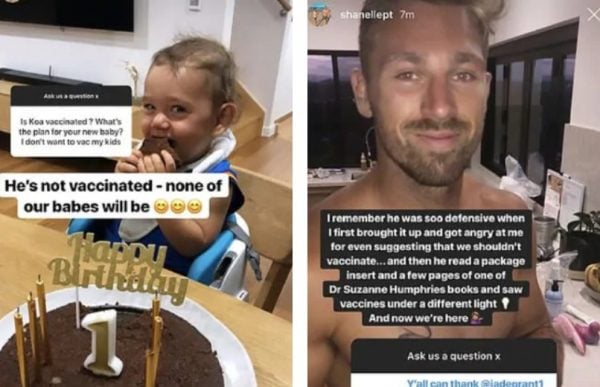 The 20-year-old told her following, via an Instagram Q&A, that she and her husband had done a lot of research, and despite his resistance at first - it was one book, by a prominent anti-vax supporter that ultimately changed their opinion.
Her comments made headlines across Australia, but almost immediately, people started to debate whether the story should have even been reported in the first place.
Does publishing a person's views in the public domain give legitimacy to them?
Does it suggest that all opinions are created equal?
Or is it necessary to shine a light on comments like Cartwright's, so they can be interrogated?
"Unfortunately many women (and no doubt men) who follow these [influencers] do actually listen to what they have to say," said Dr Dunlop.
"The anti-vax movement is just that - an ideological movement that has no basis in evidence, and really involves a minority of the population."
The Australian Government highly recommends all children are vaccinated. With programs such as "No Jab, No Play" implemented around the country, state governments have made the importance of vaccinations known in Australian preschools and schools.
But no matter how many doctors, experts or government organisations lay out the facts, there is a small minority of Australians who refuse to listen.
Former Prime Minister Malcolm Turnbull talking about the dangers of not vaccinating. Post continues after video.
The news of Cartwright's comments left Dr Keang-Sing Lim, who is a Sydney based GP, frustrated.
"Someone not vaccinating, is someone not being a team player," he said.
"It does [scare me]. This is something we see everyday [non-experts giving advice].
"In my practice almost everyday I get someone asking me about something they've read on the internet, or something they've heard a friend tell them.
"I am actually very pleased when someone asks me, because it allows me to have that discussion with them, I am more concerned by someone who reads this information [online] and does not seek more information," said Dr Lim.
Perhaps this is why it's important we talk about - rather than entirely ignore - Shanelle Cartwright's refusal to vaccinate her children. Because ignorance thrives in silence.
And because Cartwright's decision isn't just a harmless personal choice. It's dangerous, and it has very real consequences.
Late last year, the World Health Organisation confirmed that the anti-vax movement has prompted a 30 per cent jump in measles cases worldwide.