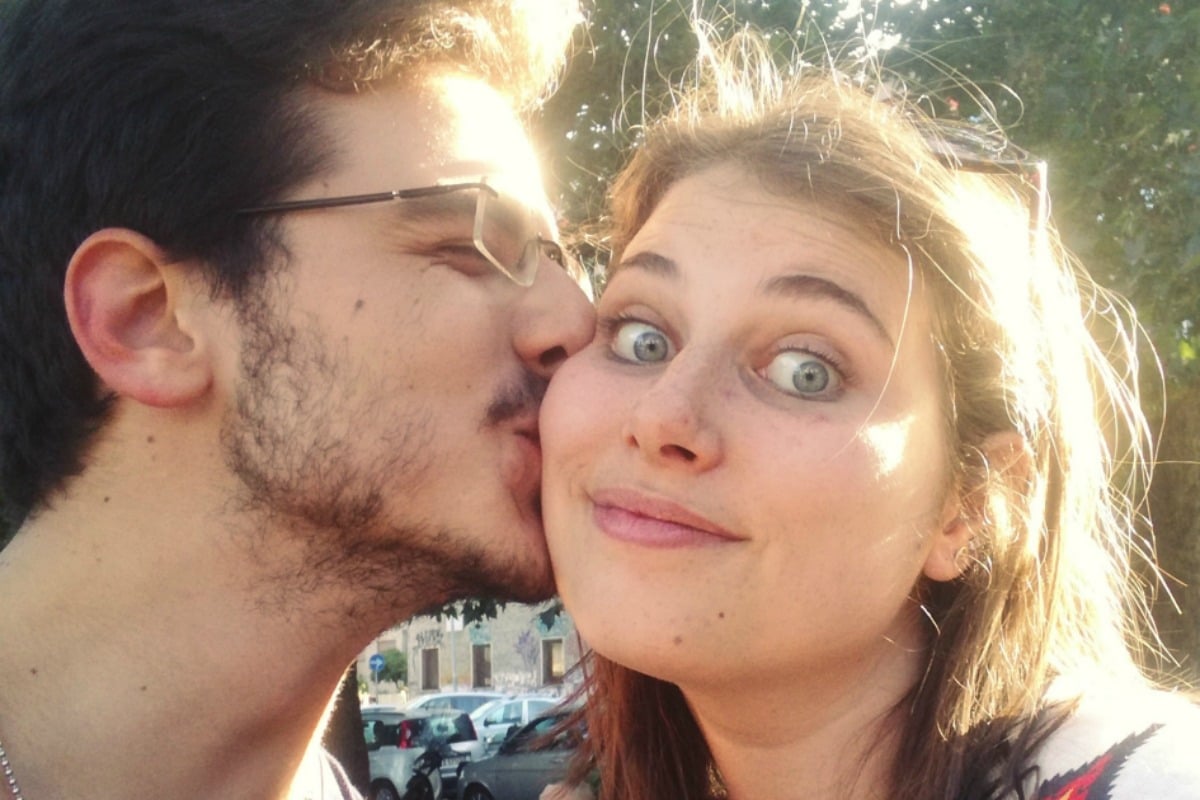 * The feature image on this story is a stock image. 
When I was 11 years old, I took a vow of celibacy, promising God I would stay a virgin until my wedding night.
It was an innocent vow, made by an innocent little girl.
The vow was made primarily for religious devotion, but there was also a part of it which was for me.
The older I've grown, the more that vow has become a personal commitment to myself and my body.
With my wedding two months away, I'm still on track to losing my virginity on my wedding night, likely while a little tipsy and giggly with my new husband.
I'm looking forward to that special moment I've been waiting for for 15 years — but this opportunity and moment were almost completely taken away from me.
And that night still haunts me, to this very day.
My first boyfriend was a real piece of work — in the worst ways possible. Unfaithfulness and dominance were his calling cards. Unfortunately, I wouldn't realise this until after I left him.
The biggest thing we fought about was his inappropriate behaviour with other women. He was charming and friendly, so add on the English accent to the mix and women were lining up on the daily.
That never actually bothered me much. Because I could understand why they were interested. If anyone should understand that, it should be me, the person who was dating him. I was attracted to him for a reason, after all. No, it wasn't the fact that women were interested. It was the fact that he would openly flirt with them. Every single one of them. At times with me standing right there.
There was a definitive lack of respect in our entire relationship.
I should have taken this as a massive red flag.
But I was too busy being in love for the first time, and I didn't realise the difference between normal behaviour and just plain old abuse.
Call me old-fashioned, but I find it rather disrespectful when one's partner is making suggestive comments and sexual innuendos towards other women.
Whether their girlfriend is there or not. Even if she isn't present, it's still inappropriate. Just because she can't hear it happening, doesn't make it okay.
Although I was still devastated, it didn't come as that much of a shock when I found out, shortly after I left him, that he had been cheating on me while we were together, with dozens upon dozens of women.
It seemed everyone had a story, and they'd just been waiting for the "right time" to tell me. Which I guess was after I'd already left him. To add salt to the wound, literally every single story was about a different woman.
That took some time to get over. Admittedly, I spent a few years being extremely distrustful of men.
And it was also after I left that I realised the level of his abuse — not only emotional, but also physical.
He never hit me outright. But he did make a habit of pinning me to surfaces as a display of physical dominance.
He was stronger than me and no matter how hard I struggled to get free I couldn't push him off.