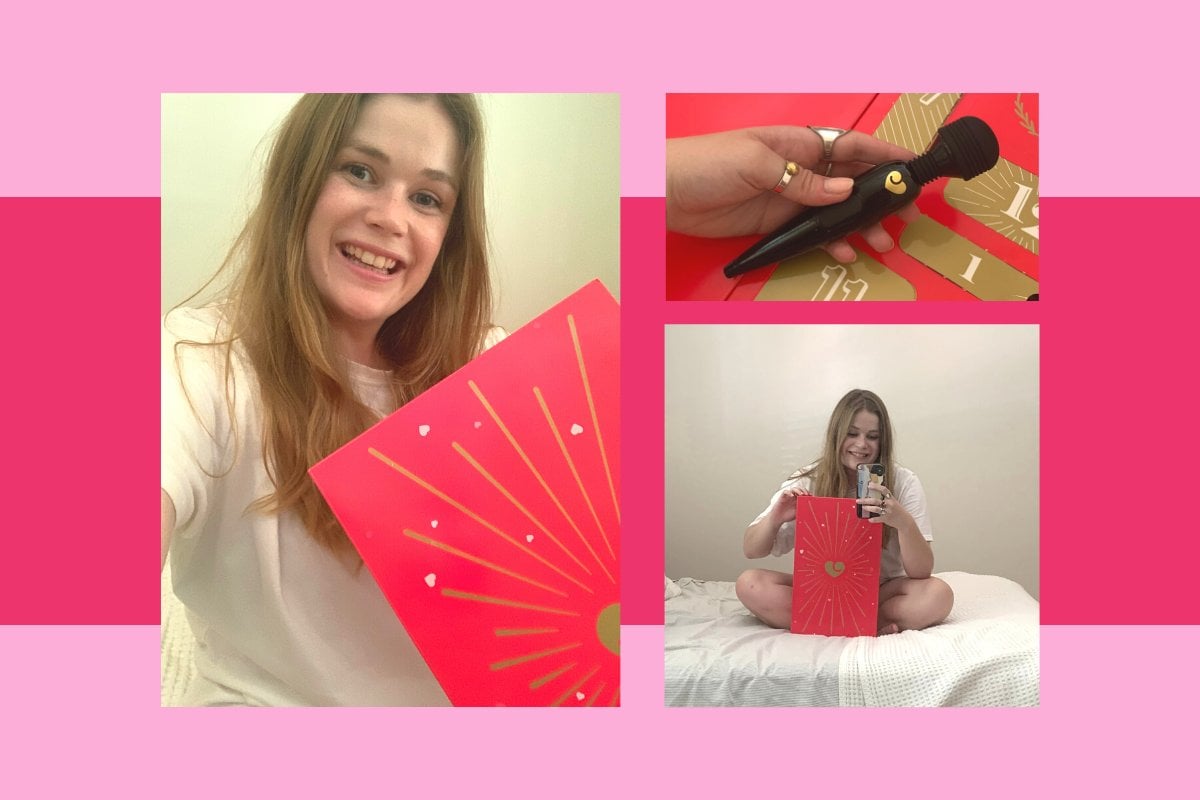 I know that TikTok and bank statements were ripe with boujie beauty advent calendars this year, but I have a slightly left-of-field alternative that I'd like to run you through:
12 days of Christmas Sex Toys.
Yes, family, friends and colleagues of mine, this is your cue to stop reading, throw your phone in the ocean and destroy your laptop. Because things are about to get very intimate, very quickly.
Because I take roadtests seriously. And that's why I am reviewing each and every one of the buzzy delights behind Lovehoney's 12 days of sex toys fun box, and giving you my honest opinion on whether they are a) worth the investment and b) good at getting you to orgasm.
I WARNED YOU ABOUT THE INTIMACY.
So, without further ado, here's my rundown of 12 sex toys published on the internet forevermore. Sorry mum. 
1. The bullet vibrator.
I've said it before, and I'll say it again: Bullets are the underrated toys of the underworld. 
They are SO much more powerful than you think, and they are such an easy size to incorporate into couple's play without things getting clunky or anyone feeling ~inadequate~. 
This lil bullet from Lovehoney packs a punch, and more than proves its value in this pack as we open more and more doors... You'll see.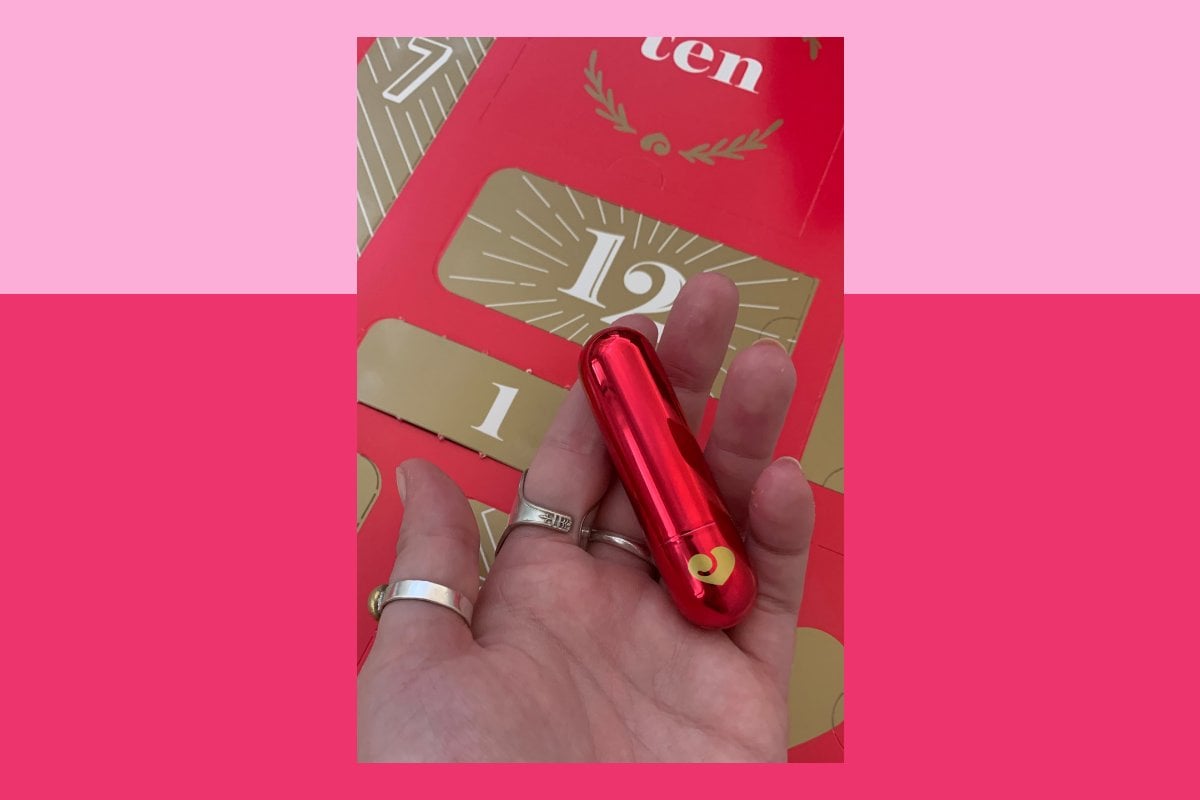 Image: Supplied.