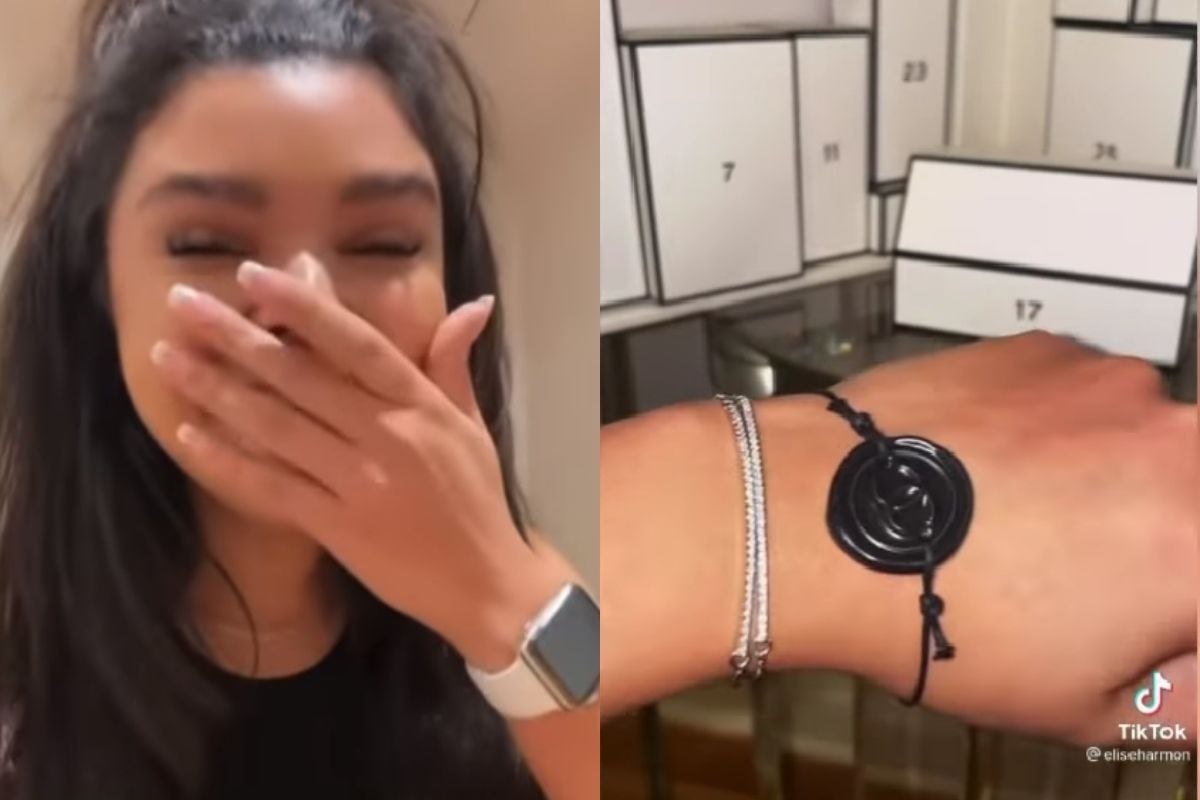 Along with many other beauty brands this year, Chanel launched its first ever Christmas Advent calendar. 
And at... *checks notes*... $1,140 - it's probably as pricey as advent calendars get.
Made up of 27 boxes numbered from five to 31, the calendar marks the 100th anniversary of the iconic Chanel No. 5 perfume.
Sounds like a good (albeit expensive) time, right? But, friends - the Internet is not impressed. Like... people are very mad.
After purchasing the luxury advent calendar, TikTok user Elise Harmon posted a series of videos of herself opening and reviewing the content of the Chanel advent calendar boxes to see if it's worth the hype. 
Because if you're going to spend $1,140 on an advent calendar - you want to make sure it's going to be filled with some pretty good loot.
And while her initial impressions were pretty positive (some of the boxes contained full-sized beauty products, like Le Vernis Nail Lacquer, Rouge Allure lipstick and Chanel N°5 Eau de Parfum Spray), as the video continues, she's hit with... disappointment.
Watch: Speaking of beauty products... dirt build-up wreaking havoc in your makeup draw? Here's a quick fix. Post continues below.
As she opens box number nine, she finds a pack of ✨stickers✨, while box number eight contains a small jewellery-sized dust bag with nothing inside.