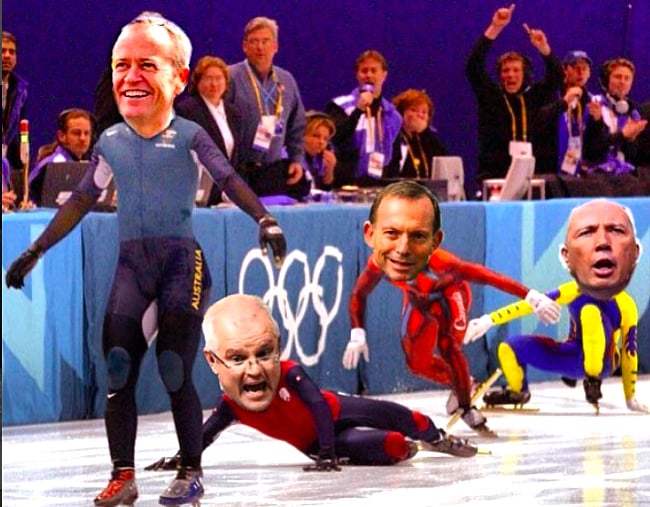 Oh dear.
Deary, deary me.
Now the leadership spill is over and Scott Morrison is the new Prime Minister of Australia, we're feeling a bit… helpless.
Disillusioned.
Come Monday, we'll figure out what this all means for us. We'll get onto understanding exactly who our newly enforced PM is, what he stands for and if they're the same things we stand for.
But right now, all we can do is laugh. Then weep.
Enter, memes.
The inevitable Bradbury meme. #libspill #auspol pic.twitter.com/fmKmIS9U0D

— Brent Davidson (@Brentus88) August 24, 2018
The memes will be the light to get us through these dark times #libspill pic.twitter.com/ez62oVeU79

— tiarne ???????? (@tiarnelamebert) August 24, 2018
Meanwhile ... In New Zealand #auspol #Libspills pic.twitter.com/G3L10aLNjw

— Jacqui Sanders (@JacquiASanders) August 24, 2018
Leadership Spills, Dummy Spits and Sturdy Memes... Welcome to Australian Politics (2018 edition). #auspol #Turnbull #Dutton pic.twitter.com/pu8G7c2A66

— Alexandar Ristevski (@RistevskiMr) August 23, 2018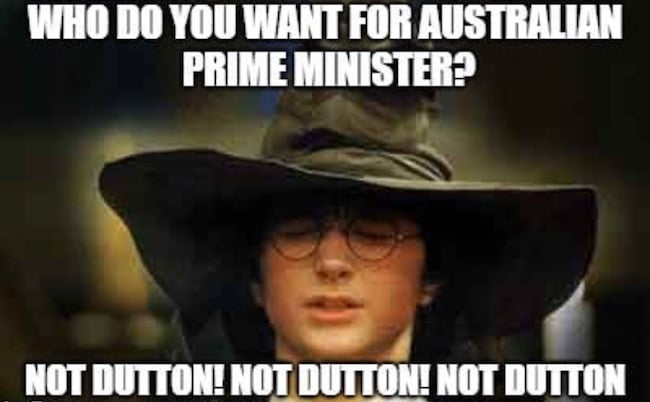 EXCLUSIVE FOOTAGE FROM INSIDE THE PARTY ROOM OF PETER DUTTON REACTING TO HIS LOSS TO SCOTT MORRISON #auspol #libspill pic.twitter.com/STXqy02odE

— Jess McGuire???? (@jessmcguire) August 24, 2018
Still catching up with all this new Prime Minister nonsense? Debrief with Mia, Holly and Jessie on Mamamia Out Loud below.
Are you happy with the results of the leadership spill? Tell us your thoughts in the comments.