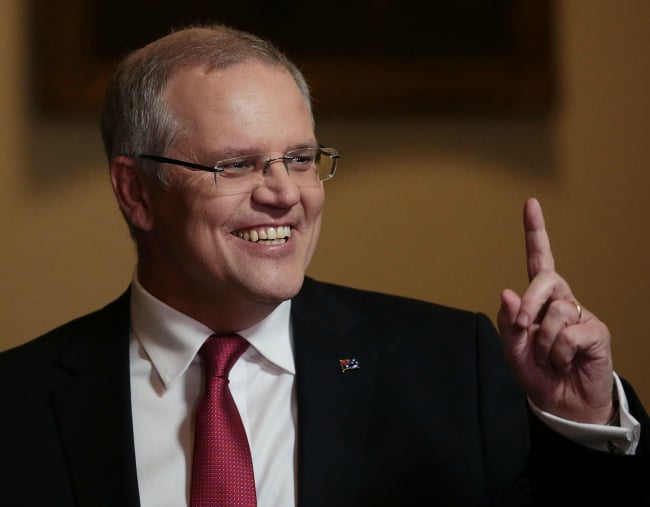 He is Australia's sixth prime minister in 11 years… but who is Scott Morrison?
We've pulled together all you need to know about our new prime minister.
Who is Scott Morrison?
The 50-year-old grew up in Sydney's eastern suburb of Bronte. His mother worked in administration and his father was a policeman who later worked as a local-government councillor. Together, they ran Church youth programs.
Morrison met his wife Jenny Warren at their church when they were both just 16 years old. They married five years later and have two daughters, Lily and Abbey.
He has an honours degree in applied science from the University of NSW.
He was a CEO and senior executive in various industry bodies and government agencies, both within Australia and overseas. His previous positions include director of New Zealand's Office of Tourism and Sport and managing director of Tourism Australia.
Morrison entered parliament in 2007 after winning the seat of Cook in Sydney's south-eastern suburbs.
He served as immigration minister and social services minister under Tony Abbott and in 2015 he become Treasurer under Malcolm Turnbull.