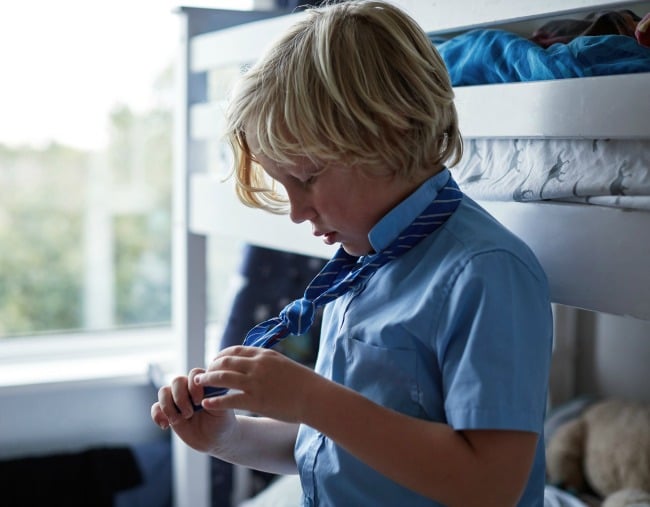 I turned up to my son's school recently to see his teacher telling him off. She was clearly angry with him and a bit shouty. I stood there as she got stuck into him. She went on and on, to the point that I was feeling uncomfortable. My son tried to hide it, but I could see that he was really upset.
Yep, my son had done something wrong. He was racing around recklessly. I'm not going to pretend he's an angel, and I'm not going to say he shouldn't have been told off. But I didn't like the way the teacher was talking to him. It was unnecessarily harsh. I wouldn't talk to him like that. So what do you say? Can you say anything?
In the years that my kids have been in primary school, it's become pretty obvious that teachers are a lucky dip. Most of them are good. In fact, great. They manage to stay calm while keeping control of a rowdy bunch of kids. They're firm but kind. I am in awe of them.
But not all teachers are great. At my kids' school, as well as the harsh teacher, there is one who tries to get kids to behave by humiliating them. She likes to single out kids at assembly, mention them by name, ask them a series of mocking questions ("Oh, sorry, are we interrupting your conversation, are we?") and make them squirm.