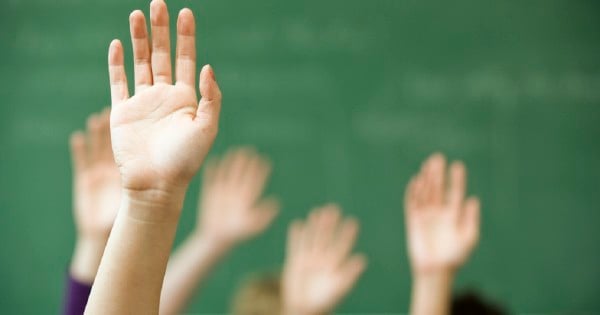 I was there at the sports carnival when you yelled at that boy.
I was looking for my son and heard yelling from behind me. I saw you, red in the face, bending menacingly over the child who was sitting on the ground and you were yelling at him like a deranged lunatic.
You had obviously lost control of yourself. You had completely lost your temper.
Just who the hell do you think you are? You can't treat kids like that!
You are a grown up and that is a child. You are in a postion of responsibility. You have power over those kids.
That day you abused your position in the worst way.
I love my children's teachers. I can't believe how many amazing teachers there are at that school. These are teachers who love their jobs, who love our kids, who respect them and teach them and calmly guide them.
You should go and work as a prison officer or somewhere that keeps you away from kids. You need a job where you can you can yell and scream and rant and rave as much as you like.
Some teachers say terrible things. Article continues after this video.
Teachers have an important job to do with our most vulnerable, and that is a position of privilige and responsiblity that demands a much higher standard of behaviour from you.
That day you not only failed as a teacher but you failed as a human being. You failed at being a grown up.
I can't get that poor boy's face out of my head. He was maybe 10, or 11.
He was pale with embarrassed splotches of colour on his cheeks. He was looking straight ahead, nodding as the tirade continued. It went on and on and on and he kept nodding and nodding and nodding.