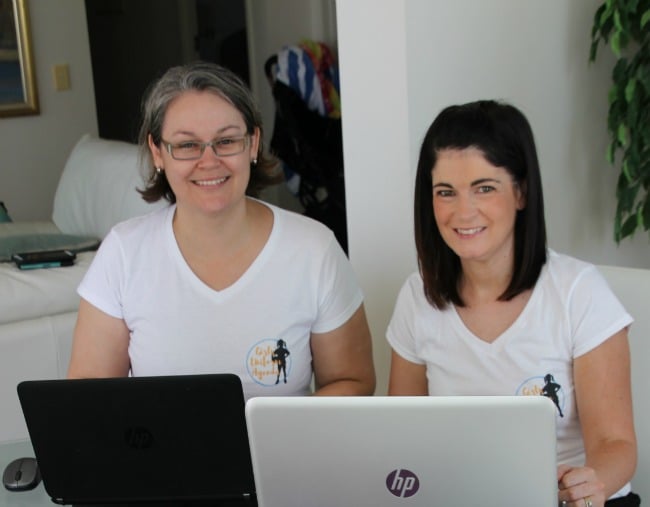 First WA, then Victoria, then Queensland, now New South Wales. In the space of less than a year, four states have decided that girls at public schools should have the option to wear shorts and pants as part of the school uniform.
It's an amazingly fast change. And it's all come about since two mums decided that they should get together to fight the fight.
Dr Amanda Mergler and Simone Cariss formed Girls' Uniform Agenda in February last year. Dr Mergler is a Queensland psychologist and mum to Benjamin and Sophie. She remembers being forced to wear a dress when she was 19 and working in the deli section of a supermarket.
"We would be leaning over, cleaning the glass right at the front of the cabinets, and you'd have to have someone stand behind you so that you didn't flash your underpants," Dr Mergler tells Mamamia.
She demanded the right to be able to wear pants like the boys working alongside her, but it didn't turn out well.
"Essentially, it ended up with me losing my job."
When Dr Mergler's daughter Sophie started school, she was told she had to wear a dress in the summer and a dress with tights in the winter.
"I said to them, 'That's not okay. She just wants to wear the shorts like her brother does, and I want her to be warm in the winter pants like her brother is.'"
The school told her that wasn't an option. So Dr Mergler approached the education department and began a "massive fight".
"I thought, 'I'm not accepting that. I fought for myself 20 years ago. I can't believe I'm back here again, fighting for my daughter. This is just a completely sexist and outdated rule that's negatively impacting on all girls across the country.'"