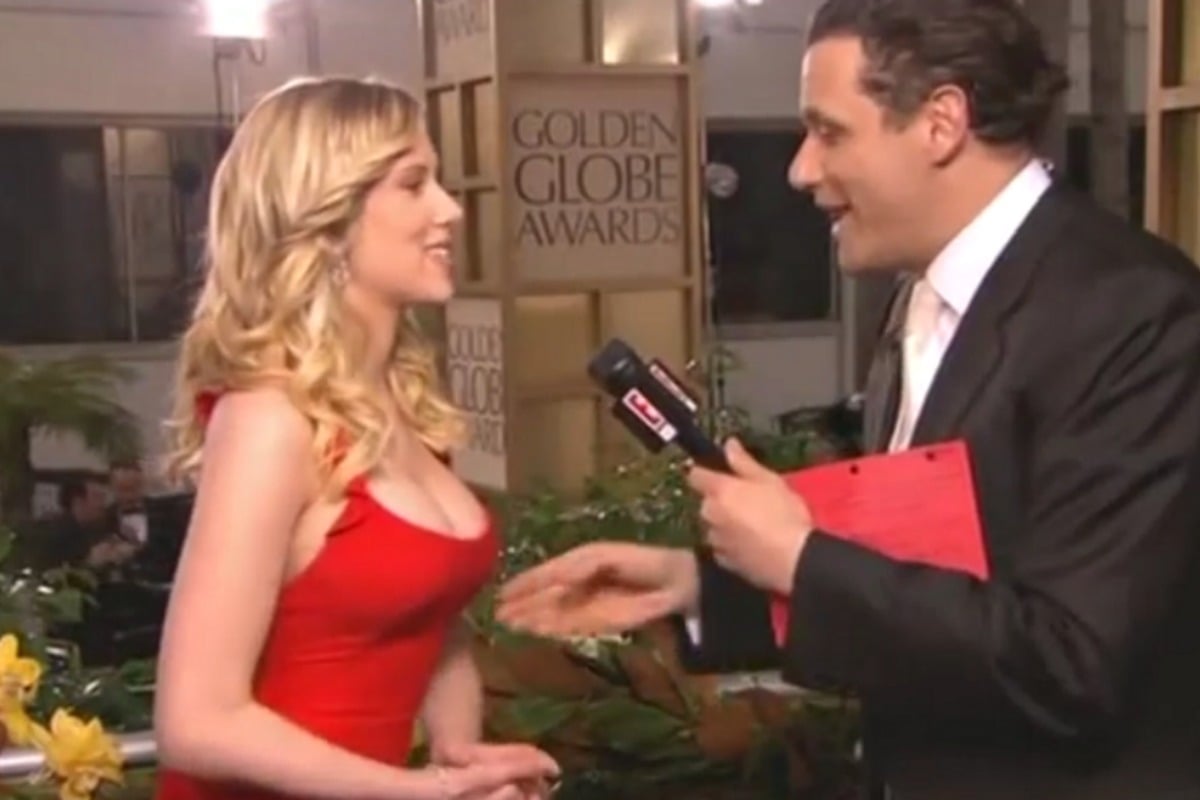 A shocking red carpet moment from 2006 has resurfaced, and on reflection, it encapsulates just how far we've come in terms of recognising, dissecting and discussing sexual harassment in the public sphere.
The problematic incident involved Scarlett Johansson, who was 21 at the time, and fashion designer Isaac Mizrahi, then 44, who, while interviewing Scarlett about her red Valentino gown, grabbed her breast.
But it's the justification that occurred at the time that has a lot of people talking in the current MeToo climate; questioning why anyone thought his behaviour was somehow OK – that he could not be condemned for groping her – because of his sexuality.
On the night, E! presenter Ryan Seacrest and his female co-host debriefed on the spectacularly uncomfortable moment, with her claiming he can "get away with it" because he's gay.
Post continues after video.
It was clear Mizrahi was attempting to "push the boundaries" the entire night in question. Earlier, he had asked Teri Hatcher, Keira Knightley and other actresses what kind of underwear they were wearing, and asked Eva Longoria if "down there" was "shaved."
All sickening situations where a man, regardless of his sexuality, was attempting to humiliate and belittle women in a perverted nature. Each of which saw Mizrahi in a position of power, given the circumstance, as an interviewer driving the discussion.
During his interaction with Johansson, Mizrahi wanted to know if she was wearing a bra under her dress. "It's all built in," she told him. "That's the Valentino way."