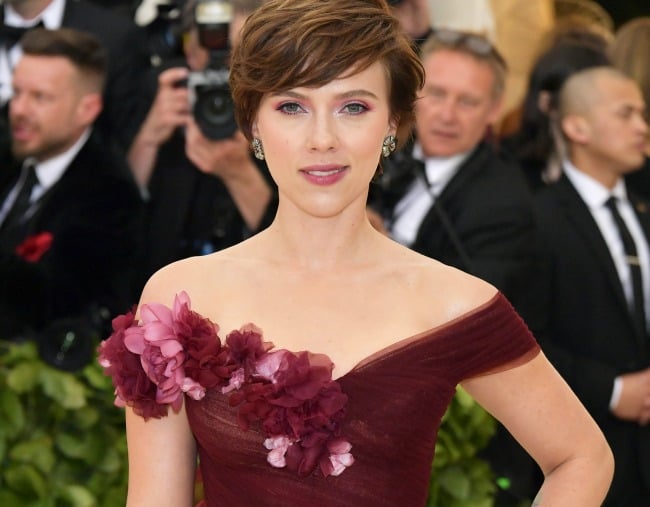 Scarlett Johansson made a statement with her 2018 Met Gala dress – we're just not sure what kind yet.
The Avengers: Infinity War actress wore a ruby red and pink gauzy gown, but it wasn't the style or cut that had people talking – it was the designer. The dress came from Marchesa – the fashion label owned by Harvey Weinstein's ex-wife Georgina Chapman.
She's the first A-list celebrity we've observed wearing a Marchesa gown since the Hollywood producer was exposed as an alleged sexual predator and bully. Before mid-2017 the brand had been sported by Sandra Bullock, Blake Lively, Kate Hudson and Jennifer Lopez at various red carpet events.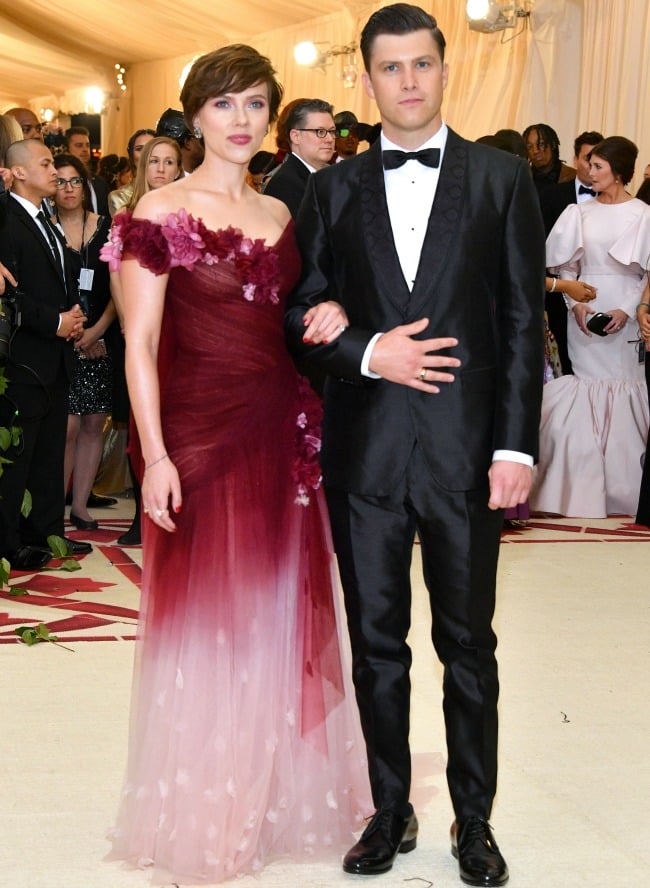 But when the scandal broke in October, the brand fell out of favour with most of Hollywood. Us Magazine reports the brand didn't present its planned bridal collection or Autumn/Winter collection at New York Fashion week in February.
The accusations against her husband harmed her brand despite her making a savage statement announcing she was separating from him less than a week after the first news broke. The pair's divorce was settled in January.
"My heart breaks for all the women who have suffered tremendous pain because of these unforgivable actions. I have chosen to leave my husband. Caring for my young children is my first priority and I ask the media for privacy at this time," Chapman said in a statement to People.
This is far from the wildest Met Gala look of all time. Here are some of the most out-there. Post continues. 
It's been reported that Weinstein used his clout and money to help build up his wife's brand.
Scarlett Johansson has not yet commented on why she chose to wear Marchesa to the red carpet event.