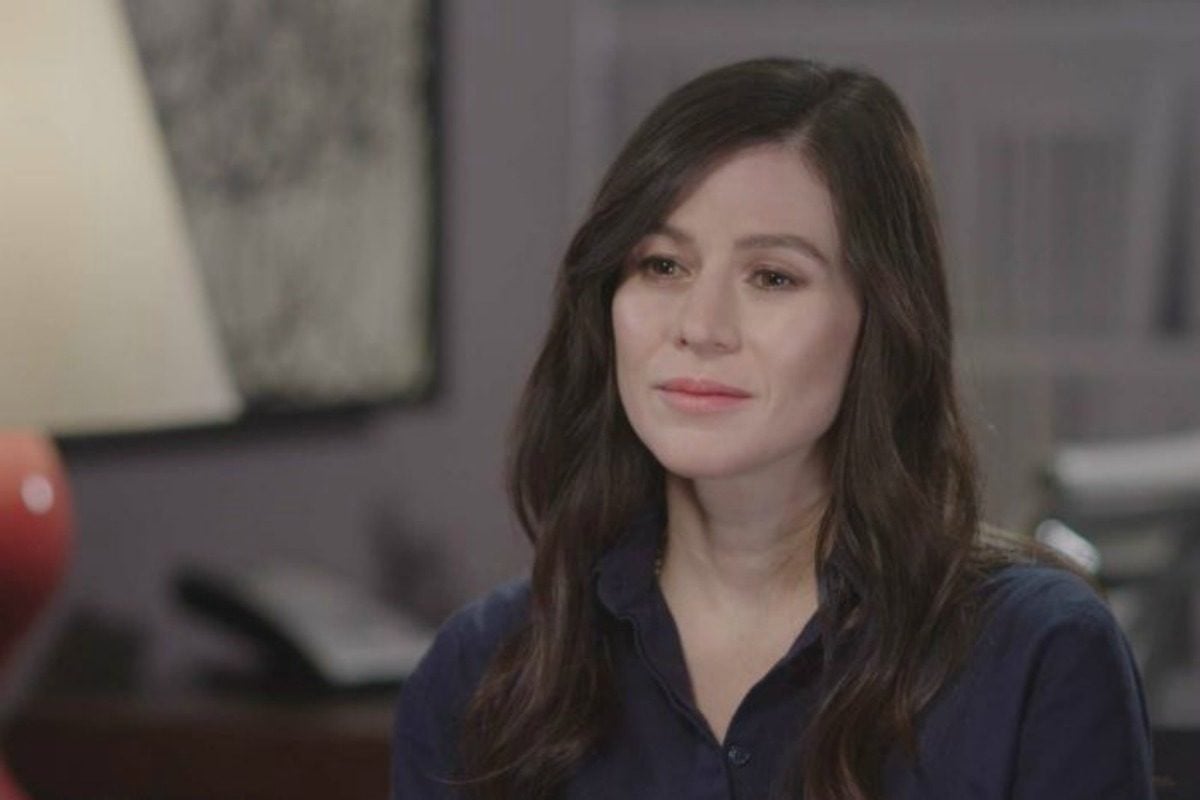 Last night, the nation watched transfixed as Orange is the New Black actress Yael Stone described, in arguably the most eloquent and nuanced manner we've heard, the inner complexities of consent in the workplace.
Sexual harassment in the workplace is an issue which has been thrust into the limelight through the #MeToo movement, but one which many, including Yael in her formative years as she admits, still find difficult to navigate.
Her story, told on ABC's 7.30 with Leigh Sales, follows a working relationship she had eight years ago with prolific actor Geoffrey Rush, whom she played opposite in an Australian theatre production of The Diary Of A Madman.
Throughout the interview, she alleged Geoffrey Rush exposed himself to her backstage, attempted to spy on her while she was showering and sent her inappropriate text messages.
Speaking to Leigh Sales on ABC's 7.30, Stone explained how Rush allegedly entered the shared dressing room.
"I was sitting at the mirrors and he came in from the shower holding his towel and he was naked and he danced around in front of me with his penis out," she said.
She also said he used a small mirror to spy on her in the shower.
But while the allegations were serious, and the internalised impacts of his actions have no doubt played on Yael's mind for almost a decade, those watching at home were moved by how perfectly one woman could describe something many of us have experienced before.
When you're a young 25 year old actor starting out in this industry you just simply don't have the skills to advocate for yourself and appreciate complicated boundaries. You rely on older, more experienced actors to help and guide you. Not to utterly abuse that power. #abc730

— Eleanor Howlett (@TheSassyRed) December 17, 2018
Dear Yael Stone, thank you for coming forward. There's no shame in how you negotiated a powerful man who could so easily ruin your career behaving inappropriately in and out of the workplace. Your interview on @abc730 was clear, intelligent and thoughtful. #abc730 #VAW

— Jackie McMillan (@MissDissentEats) December 17, 2018