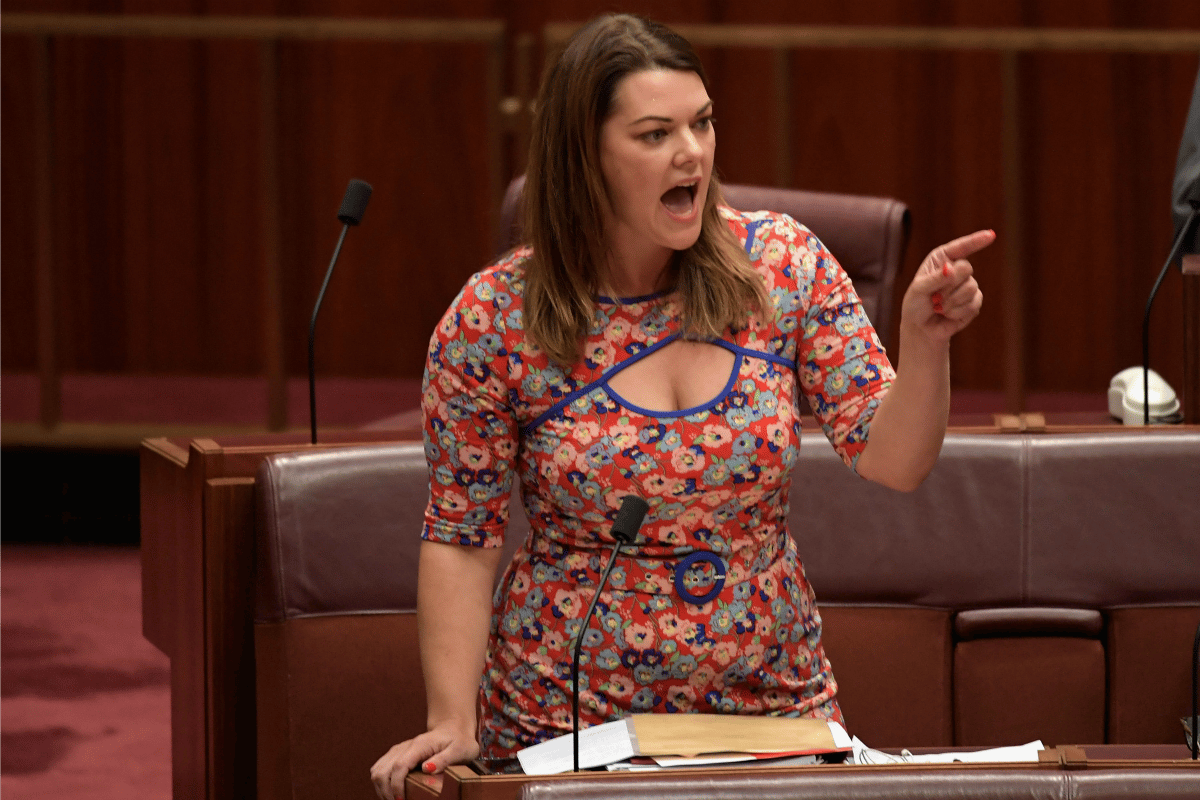 The past week has been one of the most mentally exhausting and spiritually taxing weeks in Australian politics.
From Julia Banks MP's defection to the cross bench to Senator Sarah Hanson-Young's impassioned speech, it was evident that women in our National parliament have put their foot down, red bejewelled shoe and all, and taken a stance against disrespect.
While the focus was mostly on former Foreign Minister, Julie Bishop MP's gorgeous red shoes that she donated to the Museum of Australian Democracy, Julie Banks MP and Senator Hanson-Young, groups of young women took over parliamentary offices in a number of initiatives aimed at mentoring young women to pursue careers in parliament.
To name a few, Jasiri Australia's "Girls Takeover Parliament" initiative is a "bipartisan, innovative program that pairs young women and girls with politicians to ensure their voices and opinions are heard. It is a program on a mission to show the world the benefits of unleashing girls' potential and inspire more women and girls to enter politics."
Jasiri CEO Caitlin Figueirdo tweeted "This is what we want the future of Australian politics to look like! A safe & inclusive place for all women & girls to be actively involved in every party. Thank you to the incredible politicians for being mentors to our @JasiriAustralia #GirlsTakeoverParliament Ambassadors.
This is what we want the future of Australian politics to look like! A safe & inclusive place for all women & girls to be actively involved in every party ✊????✊????✊????
Thank you to the incredible politicians for being mentors to our @JasiriAustralia #GirlsTakeoverParliament Ambassadors pic.twitter.com/TYJc77WTlk

— Caitlin Figueiredo (@CaitFigueiredo) November 29, 2018
Country to Canberra, is a not-for-profit organisation which aims to empower young rural women to reach their leadership potential by providing education, leadership and mentorship opportunities to regional, rural and remote teenage girls. "We are a leading voice for young women and are committed to strengthening rural communities into the future."