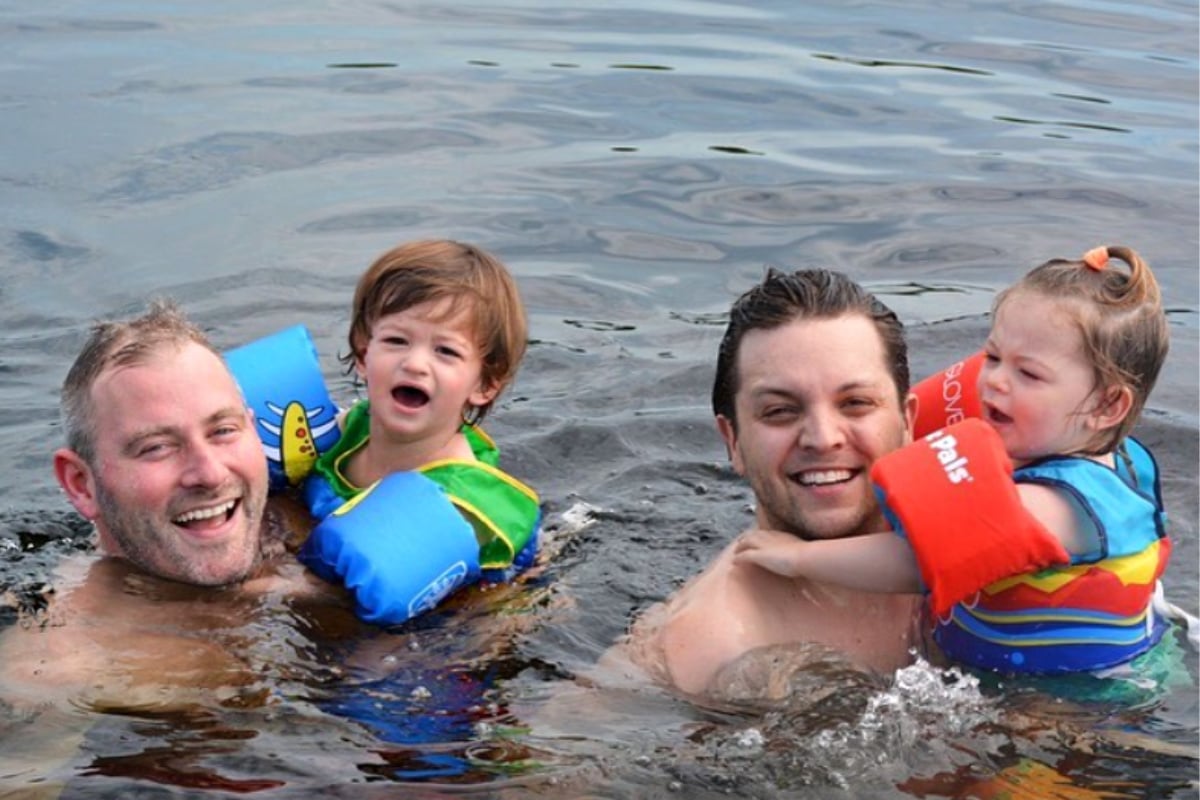 I moved to Australia two years ago with my husband and our newborn baby twins. Same-sex marriage wasn't legal at the time, but that didn't really bother me.
With its long history of LGBTQ activism, the annual Gay and Lesbian Mardi Gras, and opinion polls indicating widespread support for same-sex marriage, I was, justifiably, under the impression that Australia was one of the most gay-friendly countries in the world.
Side note… get to know Sean Szeps on this intimate first date. Post continues below.

Then I was a panellist on ABC's The Drum.
As a representative of modern parents in Australia, I shared my journey to fatherhood as a gay man on a special parent-themed episode. I received – both in-person and online – praise for sharing my truth. I hadn't even considered the act of speaking honestly about my boring life as "brave", but then I opened up Twitter and realised what they meant.
"I pity the children who drew the short straw and ended up as your gay marriage accessories. Australians voted yes to marriage equality only. We weren't asked to endorse gay parenting", one Twitter user barked.
I knew better than to let one person's perspective bother me, so I moved onto Instagram. And then my blog. And finally, I checked my emails.
On each platform, I was met with a similar division. Half the comments were from furious Australians that felt I was "spreading the gay agenda". The other half were from kind Aussies who, though extremely supportive, had no idea that gay men could even have children via surrogacy.
I went into the experience thinking I was pretty normal. I left feeling like an alien.
"I think you're the first gay parent I've ever seen talking on TV", one Instagram user admitted. "I kept thinking our experiences were the same and then you'd mention that you were gay", another chimed in. "I was really thrown off."
It would make sense to deem most of these commentators – a very small percentage of the larger population – homophobic, naive, or insensitive.
 

View this post on Instagram