Wedding bells have rung for some same-sex couples this weekend, after special dispensation was given for them to marry without the required 30-day waiting period.
Lauren Price, 31, and Amy Laker, 29, exchanged vows in Camden in Sydney's south-west on Saturday after getting the waiver because their families were travelling from Wales to attend what was to have been their commitment ceremony.
The wedding took place in front of 65 guests, and the couple were joined by their dog.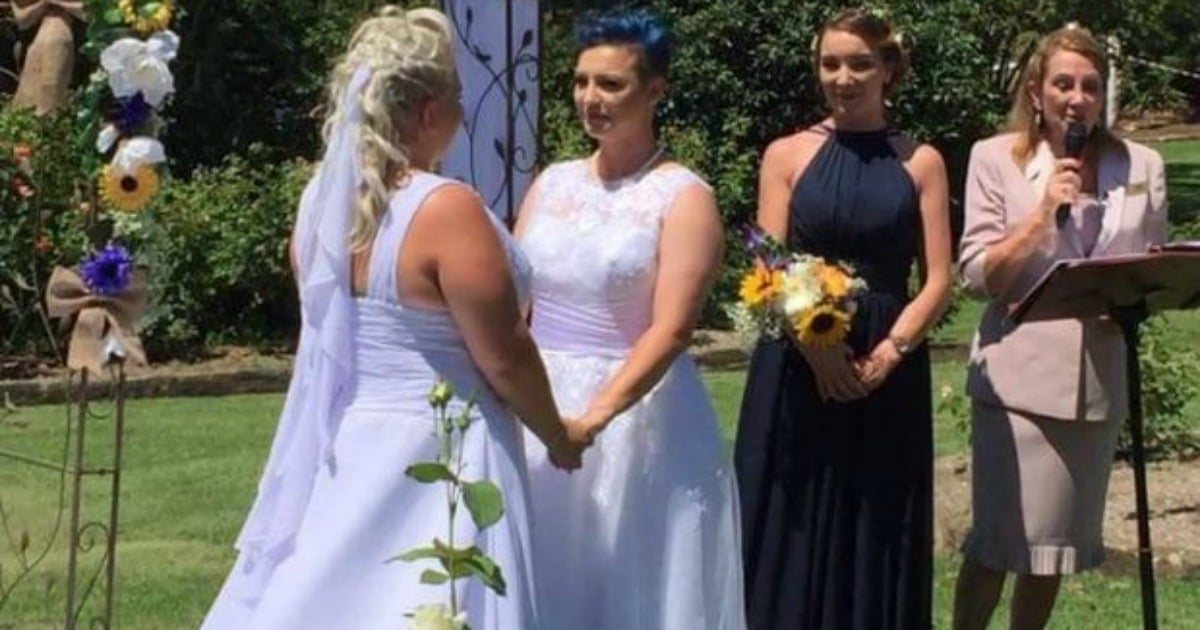 Amy and Elise McDonald, likewise were given a financial exemption to marry in Melbourne's Carlton Gardens with their family flying in from overseas.
Yesterday, their 60 guests were surprised and overjoyed to witness the legal marriage.
Speaking to the Herald Sun, the couple said they had planned a commitment ceremony, before realising they could be eligible for an exemption from Births, Deaths and Marriages, since Elise's parents were flying from Asia, and other siblings from the United Arab Emirates.