Samantha X is a former escort with over six years of experience in the sex work industry and the star of Mamamia's new sex podcast, Sealed Section. 
Here's something funny. And a bit embarrassing. But seeing as you're listening to my cringeworthy sexual escapades on the Sealed Section podcast anyway (have you heard the one about me being asked to bark like a Jack Russell by a client?), what's a few more nail-bitingly embarrassing sex stories from me?
So. The first time I was asked to partake in a threesome (with another woman and her partner), not only was I mildly terrified, but I had no idea what to do to turn the woman on. (And how the HELL do you know if she is faking an orgasm?) So I googled lesbian porn.
I knew how I like to be touched, but I had no idea what other women liked. And whether or not what I liked would be considered 'normal'.
Not only did I cop a load of pubic hair – I think I accidentally clicked into the 1970s section – but I got a bird's eye view of how to lick, kiss and touch a woman.
We unpack why 'lesbian' is the number one porn genre for straight women, on our Sealed Section podcast. Listen to the full episode on Apple Podcasts or Castbox. Post continues after.

Watching lesbian porn doesn't mean you are a lesbian (if you are straight). We don't need to stamp a label on everything as thankfully, our society has realised finally, that not everyone fits into a neat little box. Not every woman who watches lesbian porn will be taking mental notes as I did, and not every woman will want to jump into bed with a woman after watching it. Sometimes, a bit of fantasy does us the world of good. The sex we have in our heads is often better than the sex we have in our beds.
I know many straight women who get extremely turned on watching two women have sex. There is something sensuous and gentle about women making love. I readily admit that I am super-attracted to voluptuous women – who doesn't love the sexy dips and soft curves of a female body?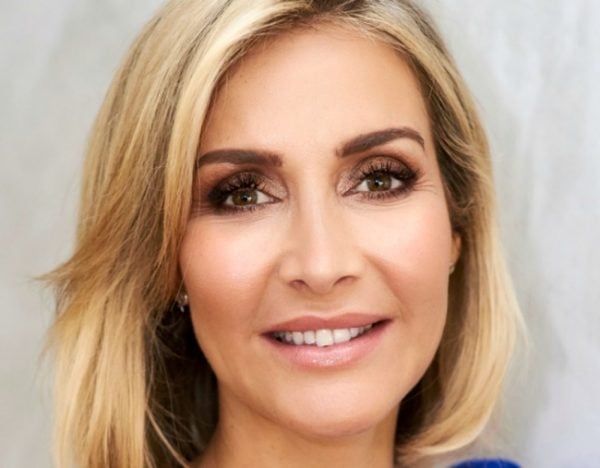 The truth is, it doesn't matter what you get off on. A (straight) girlfriend of mine once confided in me that she gets turned on by watching gay (homosexual) porn. She loves the roughness and dirtiness of two men together. Another friend told me she gets off on transexual porn. Different horses for different courses, right?
We need to stop worrying and dissecting what our tastes are and what turns us on. And whether we are 'normal', or people will think we are mad. None of that matters.
Because let me assure you of one thing. No one is 'normal'.
I was at a lunch the other day and a well dressed lady in her 60s, who was a regular church goer who went every Sunday to sing to the Lord, whispered to me after three glasses of red that her Christian husband had just gifted her a 'massive dildo', and she couldn't wait to get home to use it.
Nothing to do with lesbian porn, but everything to do with the fact we all have a secret sex life. Each to their own.
For more, check out our Sealed Section podcast on Apple Podcasts, Castbox, or wherever you get your pods.