So we hear you're in the market for a new vibrator?
No, we're not spying on your internet browser. Also no, we can't see what you get up to in your private tabs.
We just assumed because, well, here we are.
While everyday is a great day to do things to your bits that feel nice, what better day to peruse the latest in sex toys than on International Women's Day?
We thought so too – so here are seven of the most intriguing (and fun) pieces of pleasure technology , all under $100, and all for your viewing/masturbation pleasure.
Screaming O Fingo Tips Mini Vibrator, $12.99.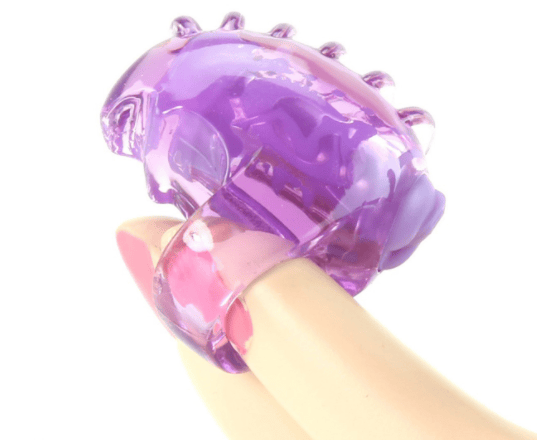 This purple seashell/scourer/armadillo hybrid is in fact a tiny vibrator for your fingertip.
The Screaming O Fingo Tips Mini Vibrator promises to put pure pleasure literally at your fingertips - the device is held in place with a strap, making it a discreet on-the-go option.
Can't guarantee the 'screaming O', you'll have to figure that one out for yourself.
Desire One Touch 6 Function Massage Glove, $19.99.