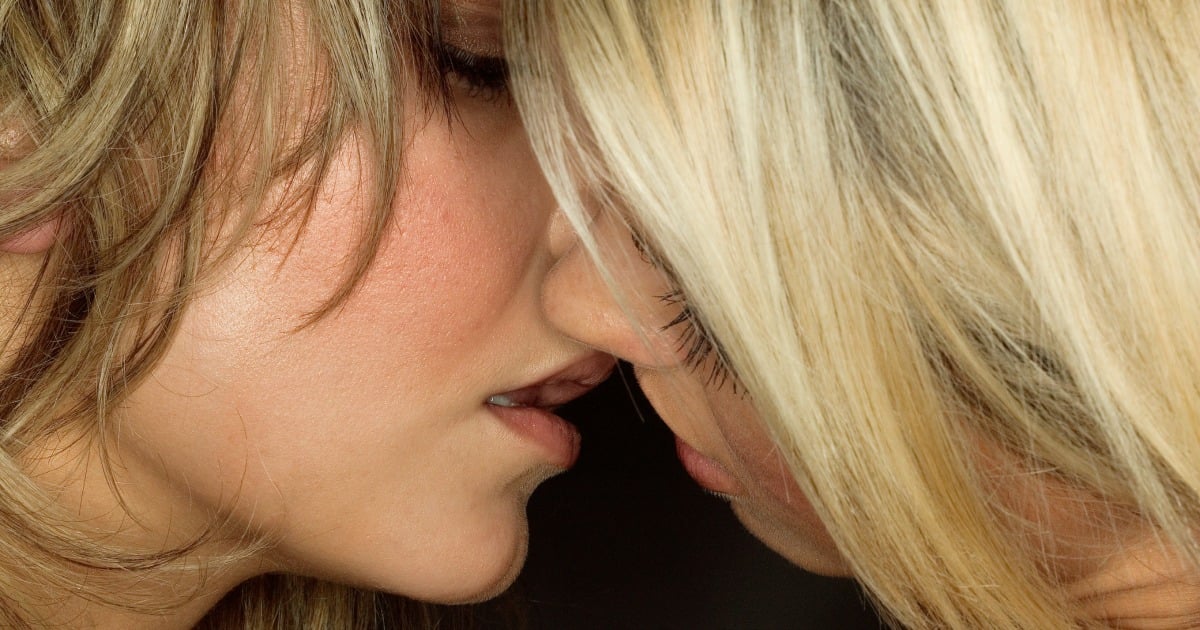 According to a recent study by Buzzfeed and Pornhub Insights, women are 132 per cent more likely to watch lesbian porn than men.
In 2014, Cosmopolitan magazine surveyed 4,000 women and found that 85 per cent of their straight, female audience had watched some form of lesbian pornography.
Sex therapist Megan Fleming says that "Porn is a safe way to realise what turns you on…but doesn't necessarily mean you want to do it in real life."
So why is it that women who identify as straight, are turned on by women-only porn?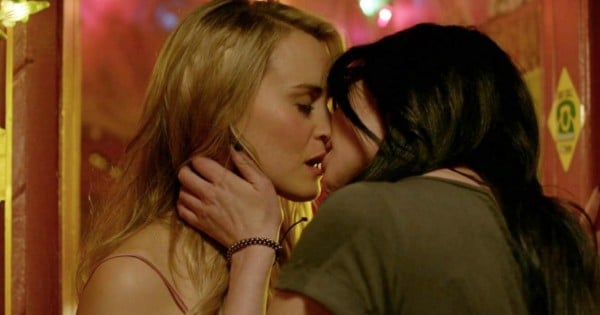 "Porn is a safe way to realise what turns you on..." Image via Netflix. 
Heterosexual pornography takes on the male sexual gaze. Generally speaking, it focuses on the female body as object, and the male body as subject. Often, the main event is fellatio, and the sexual acts are aggressive and forceful - which is far more consistent with men's fantasies than women's. It also doesn't help that men in pornography tend to have unrealistically large penises, which the average woman associates far more with discomfort than arousal.
Gender and pop culture expert, Dr Lauren Rosewarne says that a penis poking in and out of a vagina often isn't "actually that great of a look". She argues that mainstream porn is very "phallocentric", and although heterosexual women might appreciate the role of the penis in practice, they do not "necessarily find its deployment in action titillating — particularly since penises are very rarely named as the sexiest part of a man."
Research indicates that 75% of women do not reach orgasm purely through intercourse. Thus, the imagery of penetration  - and the virtual absence of cunnilingus - may not be as exciting for women as it is for men.
Madison Missina describes the difference between sex with men and women. Post continues below. 
"In lesbian porn, there is really a focus on oral and clitoral stimulation as the main event," says Fleming. "And since this is typically what gets most women off anyway, it's no wonder this is what you like to see on the screen."
EJ Dickson from The Daily Dot agrees, as she explains "In straight porn, there's usually cunnilingus but it's only for, like, two seconds, and then they move onto something else. But in lesbian porn it's pretty much the main event. And considering that [receiving oral sex] is basically the only way I come, it's no contest for me what I'd rather watch."
And the second most popular porn category for women?
Male gay porn.
Dr Rosewarne suggests that this is because gay porn does what straight porn fails to do: It sexualises the male body. It would appear that women very much enjoy looking at beautiful male bodies, as evidenced by what she has termed the 'Magic Mike phenomenon'.
Mmmm. Magic Mike.
With women making up more than a quarter of pornography consumers, it's time for the industry to get more in touch with what women want.