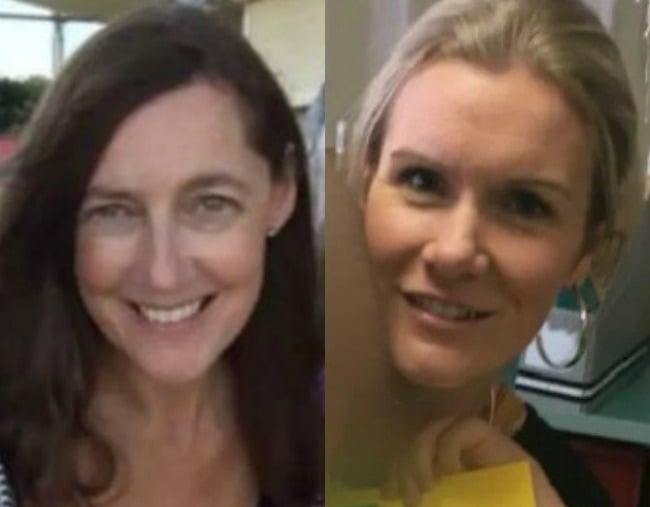 Eight. That is the number of women who have made national headlines in the last five days because they've been ripped from this world.
These are women who were devoted to their careers, who made sandcastles with their children, who curled up with warm cups of tea on winter nights. Women who have been described as beautiful, intelligent, warm, kind. Women who laughed and loved.
And each of their lives came to horrifying ends.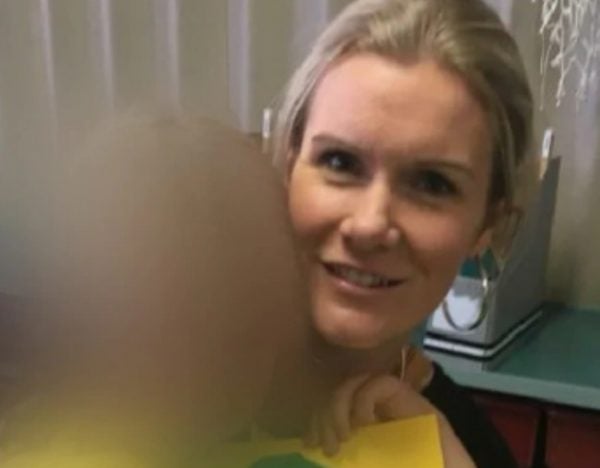 On Monday last week, three little children were anxiously waiting at the school gate for their mum to collect them like she always did. But Samantha Fraser never came.
When police were called to check on the 38-year-old highly-respected psychologist, her lifeless body was found in her garage. It was originally thought she had taken her own life.
But detectives soon fell on several pieces of evidence that changed the direction of their investigation. On Thursday, 10 days after her death, her ex-husband Adrian Basham faced court charged with her murder. A post-mortem uncovered assault injuries. Basham also allegedly had a scratch on his nose, signalling a struggle.
Detective Inspector Tim Day said what happened to Ms Fraser was "a crime that strikes at the very heart of humanity".
"How does society reconcile the slaying of an innocent young mother in her family home, thus leaving her children abandoned at the gate of their school, never to see their mother again?" he said.
On the same day Ms Fraser's ex-husband faced Bairnsdale Magistrates' Court, a coroner 280km away in Melbourne ruled a pregnant woman's death in 2010 was staged to look like a tragic weightlifting accident.
Snezana Stojanovska, 26, was 12 weeks pregnant when she was found dead with a 30kg barbell over her neck by her husband Dragi Stojanovski in their Preston garage.
Ms Stojanovska was lying on a makeshift bench press made using an ironing board propped up with telephone books. She was wearing pyjamas and a dressing gown - not the sports bra, leggings and runners you might expect from someone working out.
It's now been ruled the bruising on her neck simply did not fit with a weightlifting mishap. Eight years after her death, Victorian State Coroner Sara Hinchey said the young woman had actually been strangled, and her child's chance to enter the world viciously taken. Bereaved loved ones sat in the stands and wept during the inquest.
Referring the matter to the Director of Public Prosecutions, the coroner could make no finding of criminality, but noted there had been no signs of forced entry to the home. The only three people at the house at the time were Ms Stojanovska's husband, his brother and his mother.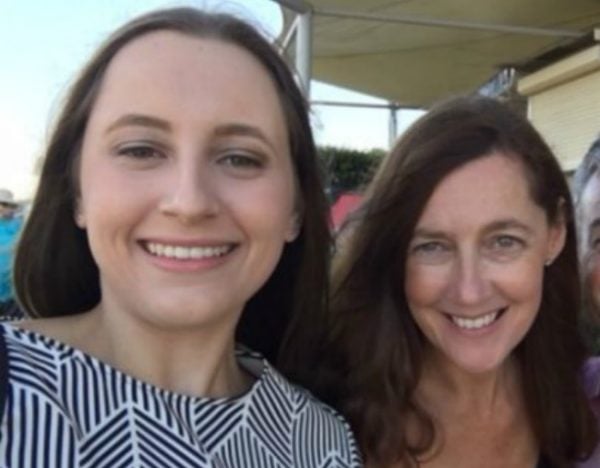 We've also seen Karen Ristevski, the Melbourne mum and dress shop owner whose face has been etched into our minds ever since she vanished in June 2016. Her husband Borce, 54, was this week committed to stand trial, charged with murdering her in their Avondale Heights home.
The 47-year-old's skeletal remains were found in Macedon Regional Park eight months after her disappearance.
For the couple's only child, 23-year-old Sarah, the committal hearing had been particularly heart-wrenching. Last week, she described their family unit as "very, very close". She is now facing a future without both of her parents in her life.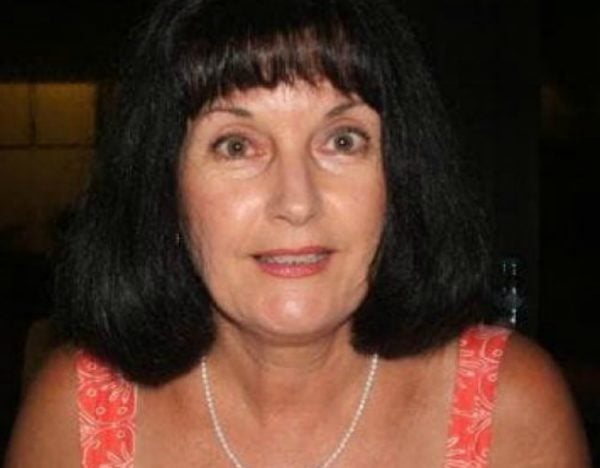 Over in Sydney, the husband of a mother and grandmother has been in court accused of murdering his wife of four decades in September 2016.
Anne Rogers, 61, had three years earlier reconnected with an old high school friend on Facebook. Reminiscing about childhood led to them chatting online regularly.
The court heard her husband Warren Rogers' deep-seated anger and jealousy reached a boiling point, and on the night of her dad's birthday, the 70-year-old pushed her on the bed and suffocated her.
"He told the deceased words to the effect of 'Well, get f---ed, you're not going to your dad's now'," the Crown prosecutor said, Fairfax reported.
Ms Rogers' worried siblings contacted police when she didn't arrive to the party.
Mr Rogers allegedly later told a psychiatrist he "hadn't planned to kill her"; he'd just become "cranky" when she broke a promise. Cranky enough to kill.
On Tuesday, a wrapped-up body found in bushland near a Sydney motorway was formally identified as 28-year-old Qi Yu.
The young woman was last seen on June 8 at her Campsie unit, which she shared with 19-year-old Shuo Dong and another woman.
Mr Dong is accused of murdering Ms Yu after an argument over bond money he owed her and his lease being cut short.
Ms Yu's parents, who were speaking to her from China via WeChat, could hear the argument in the background on the Friday night when the power to her Campsie unit was shut off. They didn't know it would be the last time they saw her alive.
Police allegedly found blood-like stains through her home and car, which was parked a few kilometres away.
Dong was charged with her murder less than a week after she disappeared.
This same Tuesday, a 43-year-old man owned up to killing his girlfriend and her young daughter.
Daniel James Holdom pleaded guilty to murdering Karlie Pearce-Stevenson in December 2008, in the Belanglo State Forest, and Khandalyce Pearce days later in the Wagga Wagga area of NSW.
The remains of the 20-year-old mother were found in 2010, but were unidentified until those of her two-year-old daughter were found on the side of a road in South Australia in 2015. Khandalyce's remains were stuffed inside an abandoned suitcase, surrounded by her tiny clothing. It was a discovery that clenched the nation's attention.
Ms Pearce-Stevenson was a keen netballer who left her home in April Springs in 2008 to look for work. As she and her daughter travelled across South Australia, Victoria and the ACT, she met Holdom.
Holdom allegedly used his victim's credit card for years after her death, withdrawing $71,770 and. Most crushingly, he also texted Ms Pearce-Stevenson's mother from her phone to create the illusion she was safe. She died in 2012 believing her daughter and granddaughter were happily living interstate.
On Thursday, the tragedy of Joy Rowley made its way back into the headlines. The 60-year-old woman was strangled by her ex-partner, James Mulhall, at her Rye home in October 2011.
He was convicted of murder. But in the eight long months leading to her death, she contacted police several times about the violence she was suffering at Mulhall's hands.
Eight months, and nothing was done to protect her. Mulhall threatened Ms Rowley with a knife and choked her in February 2011.
"I remember waking up as I was being choked... I remember Jimmy was yelling at me 'I'm going to kill you, you bitch, you're dead'. I remember begging Jimmy to stop hitting me," Ms Rowley told police at the time, ABC reports.
Mulhall should have been charged. He wasn't.
Now, a coroner has this week called for a sweeping review of all cases of family violence-related deaths where there was a known history of violence.
Finally, in a Brisbane home on Thursday, a 75-year-old woman was found killed. A 50-year-old man, believed to be her son, was also at the property and has been charged with her murder.
The incident left a large pool of blood on the home's front porch. This woman's story and the precise details of the incident have yet to emerge. But the news of yet another woman's violent death concludes what has already been a harrowing five days.
When the violence is this prevalent, it can be easy to feel helpless, to feel fatigued, to tell yourself to close your eyes for a moment because the news cycle will just move on, like it always does.
Don't. Don't close your eyes. Be angry instead. Be horrified.
Share the statistic that 39 women have died violent deaths in Australia so far in 2018. That's more than one every week.
Share the map that has turned our country into a sea of tiny red hearts, with each one representing the story of a woman or child who lost their life to violence.
Every heart on the #Australian #Femicide Map represents a woman or child who died as a result of violence or extreme neglect.
You can view the map here: https://t.co/ODezlrSwHS
If you'd like to support our work please visit: https://t.co/EASRWLeTdS #femicidemap #auspol #violence pic.twitter.com/sTuFonpnUy

— Australian Femicide Map (@MapFemicide) July 26, 2018
Share the fact that women are at least three times more likely than men to experience violence from an intimate partner - and of those who do, more than half have children in their care.
In six of this week's cases, the men charged or convicted are partners or ex-partners. For some, justice still needs to run its course.
But across the country, right now, there are thousands of women living in fear of their partners or ex-partners.
We need the conversation about gendered violence to continue. We need it at the forefront of every woman and every man's minds. We need our children - boys and girls - to learn respectful relationships, so they can live the life we always hoped they would; not in jail or in an early grave.
We desperately need to extinguish our culture of misogyny, and we need our state and federal governments to help us to do it
So we need to talk, because we can't let eight women have suffered violent deaths in vain.
-With AAP
If this article brings up any issues for you, or if you just feel like you need to speak to someone, please call 1800 RESPECT (1800 737 732) – the national sexual assault, domestic and family violence counselling service.
You can follow Sophie Aubrey on Twitter.