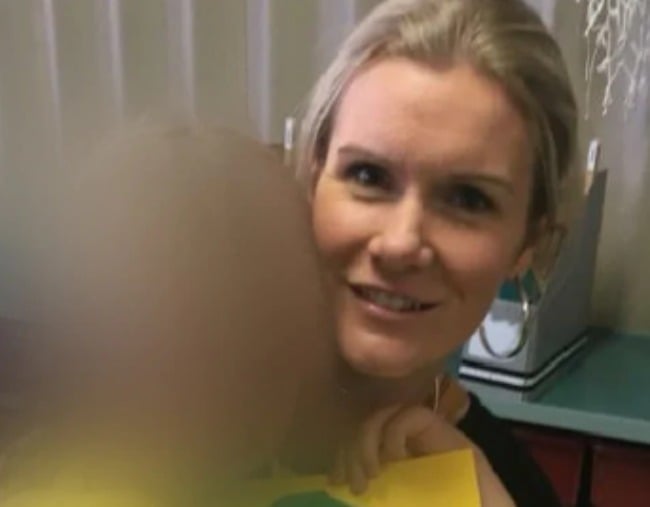 -With AAP
1. Samantha Fraser's ex-husband has been charged with her murder.

Ten days after Victorian mother-of-three Samantha Fraser was found dead, her ex-husband has faced court charged with her murder.
Police have already presented a case against Adrian Basham, 41, who on Thursday appeared in Bairnsdale Magistrates Court, with several pieces of evidence and fitting circumstances tying the accused to the murder.
Ms Fraser, 38, was found dead inside her Seagrove Way home at Cowes, Phillip Island, on July 23, after failing to collect her children from school.
When police arrived after being asked to check on her and found the psychologist's lifeless body in her garage they initially suspected suicide.
But it soon turned into a murder investigation.
Police allege data from a phone of Basham's registered under a fake name shows that he travelled to San Remo, the mainland town closest to the island, on July 22, the Herald Sun reports.
The next day he did not meet his friend he had prearranged to go on a bike ride with.
Yet a motorcycle similar to Basham's can be seen entering Phillip Island around 8am and leaving just after 12pm, police claim. It's believed Ms Fraser was killed around 11.30am. The phone was also pinged travelling around the island that day.
Before making the arrest police released CCTV footage from Ms Fraser's home around the time of her death showing a hooded man on a motorcycle enter and leave the property.
DNA evidence taken from under the mum-of-three's fingernails may also play a key role in the case, with police noticing a scratch on Basham's face that a friend confirmed was not there the night before the Ms Fraser's death.
Basham will remain in custody until he next comes before a magistrate at Latrobe Valley on January 10.
To read the full Herald Sun article, click here.
2. A 14-month-old girl has been killed by the family dog at home in Victoria.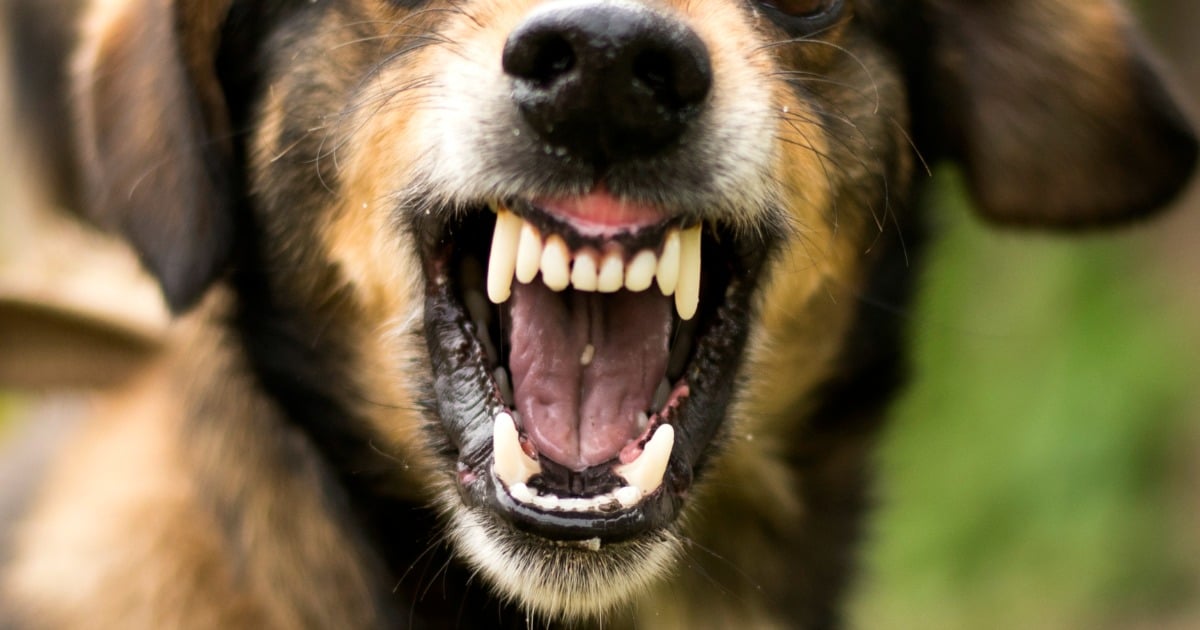 A 14-month-old girl is dead after being mauled by her family's dog, leaving a small rural township east of Melbourne in shock.
The toddler was set upon by the German wirehaired pointer at the family's Neerim Junction property in the state's Gippsland region early on Thursday morning.
She died at the scene and the dog has since been destroyed.
Police and ambulance vehicles swarmed the rural property, with investigators later saying a report would be prepared for the coroner.
Baw Baw Shire Mayor Joe Gauci said the family had only moved to the area in recent months but had already established a local network, with the girl's siblings attending a school in town.
"When it's a young child, I think it's even harder for the community to take," he told reporters.
"It's tragic. It's a new family that's moved into our local area, and I don't know how you put words to it. It's just a tragic event that's happened. And we'll just work through it."
Counselling services have been set up for community members at the Neerim Junction town hall.
Maria, who lives in the area with her husband, told AAP "the whole town is beside themselves".
"This morning we woke up and there was a helicopter and we thought 'oh God what's happened?'," she said.
A man down the road from the property and who didn't want to be named said: "it's a pretty full-on tragedy and I think the mother will be going through a lot of grief".
The shire's chief executive, Alison Leighton, said Neerim Junction was a tight-knit community.
"We certainly want to make sure that they feel council's support in a tragedy such as this," she said of the town's residents.
The German wirehaired pointer has been bred since the 19th century, initially for hunting. The dog breed stand up to 68cm tall and can weigh 32kg.
3. Coles has backflipped on its backflip on plastic bags.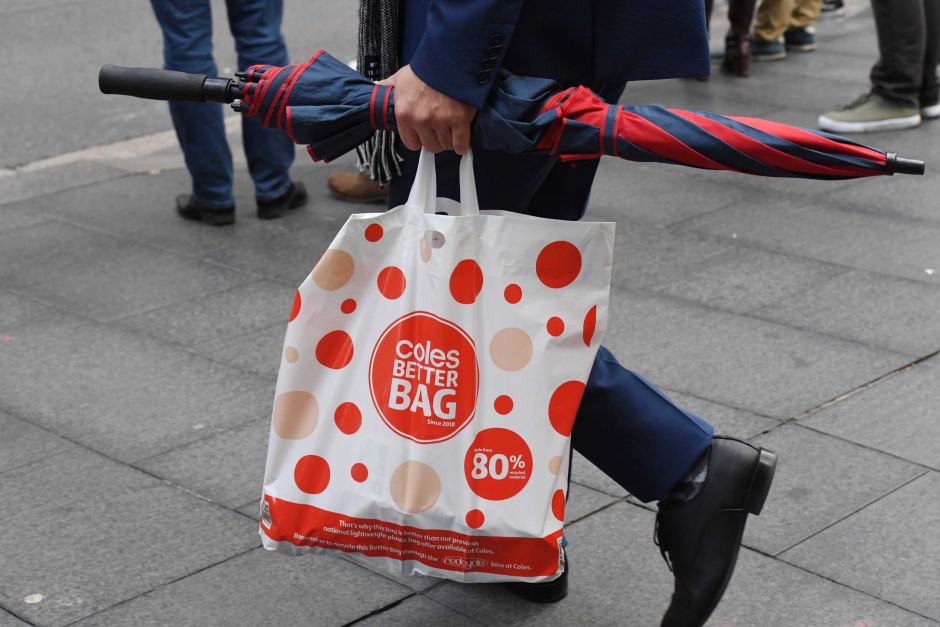 Coles has bowed to pressure after a barrage of criticism and backflipped once more on free plastic bags.
A day after coming under fire from green groups and consumers for extending indefinitely its giveaway of thick, reusable plastic bags to help shoppers switch away from single-use plastic bags, the supermarket giant says the freebies will stop on August 29.
Managing director John Durkan says the ban on single-use bags had been a "big and difficult" change.
While customers had been growing more accustomed to reusable bags, many were finding themselves one or two short at the register.
"That's why we are extending our complimentary bag offer until Wednesday 29 August for our customers in Queensland, NSW, Victoria, and Western Australia," he wrote in a message to 115,000 staff on Thursday.
"I appreciate this transition phase is taking longer than anticipated but it is absolutely the right thing to do by our customers."
Environmental groups, including Greenpeace, and like-minded shoppers had heaped criticism on Coles for going back on its original plan to temporarily provide free reusable bags.
When Coles originally announced its ban on single-use plastic bags it said it would provide reusable bags for free until July 8.
It extended the giveaway until August 1, but once that date rolled along the supermarket walked away from it and said the freebies would continue.
Greenpeace spokeswoman Zoe Deans cautiously welcomed Coles' latest change of heart.
"It sounds like initially they paid too much attention to the vocal minority and I think the sheer scale of the outrage yesterday and this morning has shown them what Australians actually think," she told AAP.
"It's confusing and frustrating for customers that they have been flip-flopping on this issue and we really want to see them make a solid commitment to actually doing what they said they would do and ban the bags for good."
Some customers took to social media to thank Coles for changing its mind.
"Power to those who spoke out against it, we were heard," Chela tweeted.
The host of the ABC's War on Waste Craig Reucassel said he was glad the free bag "fiasco" was over.
"It is August 29th, coincidentally the next date that I would shop there," he tweeted.
Simon Bell, a professor of marketing at the University of Melbourne, said the flip-flopping on plastic bags by Coles demonstrated inconsistency and unreliability.
However he expects the damage to the Coles brand to be short-lived.
"The flip-flopping unfortunately is symptomatic of who's shouting the loudest on any one day, and that's not a great way to build brands or adhere to a vision," Prof Bell told AAP.
"The re-backflip makes sense because they can't on the one hand talk about ethical and responsible supplier and sourcing relationships and then on the other perpetuate the poisoning of the environment given what we now know about how damaging plastic is for the environment."
4. The curious disappearance of China's biggest movie star sends fan into a panic.
X-Men actress Fan Bingbing has disappeared from social media amid rumors she has been barred from leaving China during a tax evasion investigation https://t.co/uwukewHm4s pic.twitter.com/MhovGk4L00

— Bloomberg (@business) August 2, 2018
X-Men actress Fan Bingbing has disappeared from social media amid rumours she has been barred from leaving China during a tax evasion investigation.
Fan, 36, usually maintains a prominent presence on China's main microblogging service Weibo, where she has more than 62 million followers.
However, her account hasn't been updated since June 2, when she wrote about the work of her charitable foundation.
Her boyfriend, actor Li Chen, has not updated his account since July 6.
Unconfirmed reports circulating online say both have been barred from leaving China as the authorities look into claims that Fan was given dual contracts for her work: a public one giving her official salary and a private one stating her actual, much higher, pay.
Chinese media reports say neither Fan, her production company nor agent can be reached, boosting speculation that all have been caught up in the probe. Police rarely comment on such investigations until a conclusion has been reached.
However, in a June 3 statement, Fan's production company stated that Fan had never signed any "ying-yang" contract, so named because of their dual natures.
Fan has appeared in dozens of movies and TV series in China, but is best known internationally for her role as Blink in 2014's X-Men: Days of Future Past.
She is one of China's wealthiest entertainers, pulling down tens of millions of dollars for her roles, along with substantial amounts in appearance fees and product endorsements.
Chinese authorities have sought to rein in high salaries for actors that can eat up much of a production's budget. In June, regulators capped pay at 40 per cent of a total TV show's production budget and 70 per cent of the total paid to the actors in films.
Criminal cases can be career-ending for Chinese celebrities because the communist authorities, who possess ultimate control over what content is released, have ordered offenders blacklisted.
China's last major celebrity scandal was in 2014, when Jaycee Chan, an aspiring entertainer and the son of actor Jackie Chan, was sentenced to six months in prison for allowing others to smoke marijuana in his Beijing apartment.
5. Foodora exits Australia amid allegations it underpaid workers.
Fair Work Ombudsman alleges Foodora engaged in "sham contracting", underpaying three workers https://t.co/PhA1zXN6I5 pic.twitter.com/Omi4kj0rP6

— Broadsheet Melbourne (@Broadsheet_Melb) June 12, 2018
Foodora will wrap up its Australian operations in just over a fortnight but the union accuses it of abandoning underpaid workers.
The company, in a statement released on Thursday, said it would cease operations by August 20 to focus on markets with "higher potential for growth".
The Fair Work Ombudsman took the food delivery company to the Federal Court in June alleging two Melbourne bike riders and a Sydney driver were classed as "independent contractors" when they did the work of full-time employees.
Another rider appealed to the Fair Work Commission saying he was unfairly dismissed after speaking out over low pay and poor condition for delivery riders.
His campaign attracted the attention of the Transport Workers Union who, on Thursday, accused Foodora of abandoning Australia while owing millions of dollars in back pay.
Foodora denied the accusations, noting it was divesting out of France, Italy and the Netherlands at the same time.
The company is also committed to continuing its legal battles in Australia.