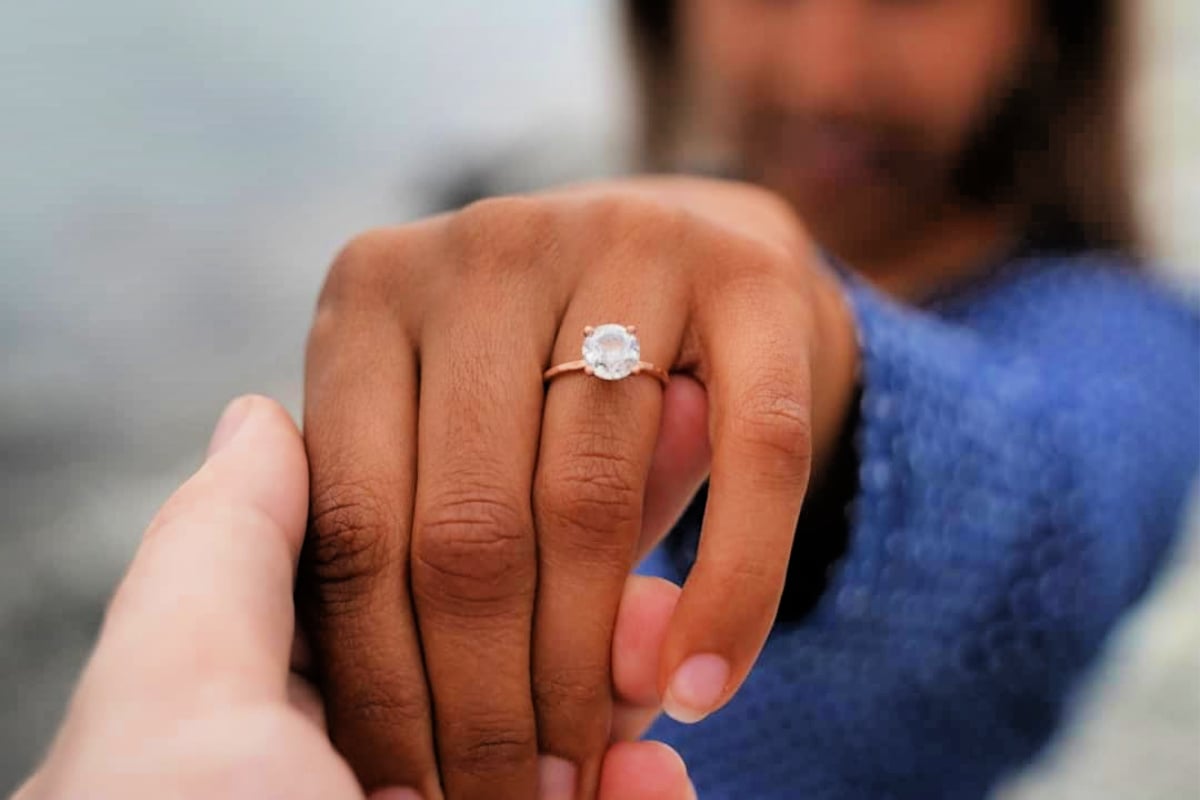 Not to start things off on a downer, but diamonds aren't really our best friends anymore. They're actually more expensive than ever.
This isn't new news. Over the last few years, environmental, sustainable and ethical factors have led to a worldwide supply shortage, making diamonds harder to find and more expensive to buy, and opening up a whole new market for man-made or synthetic diamonds.
The Mamamia team debate how much is too much to spend on a wedding dress in the video below. Post continues after video.
For these reasons, plus the fact it's always nice to save a few bucks, people are turning to alternative engagement ring stones. In 2018, everyone was buying gorgeous pale pink morganite gemstone engagement rings.
But it's 2020 now and it's time to talk about another great option that looks just as exxy as celebrity diamond engagement rings, but without the ridiculous price tag:
Salt and pepper diamonds.
From what salt and pepper diamonds are and how they can look, to how much they cost and where to buy them, here's a quick rundown on the salt and pepper diamonds, the alternative engagement ring option you ought to consider.
What are salt and pepper diamonds?
 










View this post on Instagram