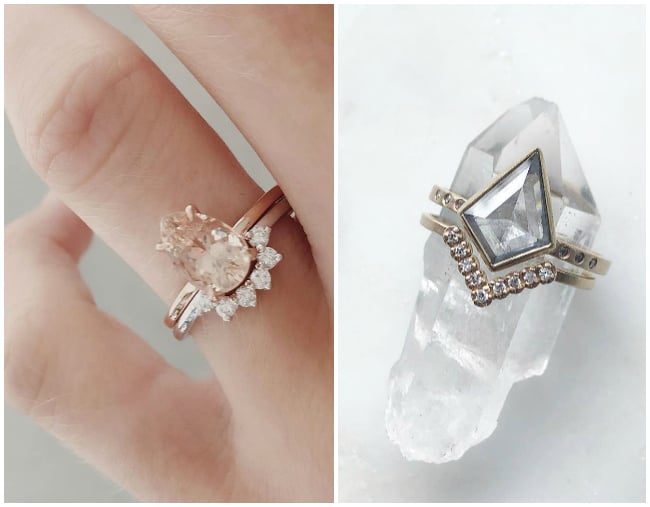 So, you've finally found the person you want to marry and now it's time to choose the ring to make it all official.
Whether you're shopping on a budget, completely overwhelmed or just after something different, cutting through the clutter and finding 'the one' when it comes to the engagement ring is no easy feat.
That's where we come in. From budget hacks that will get you your dream ring without sacrificing your housing deposit to alternative gems, stone-settings and cuts that will make your engagement ring truly yours, here are 15 options to consider before you even think about walking into a jewellery store.
Consider this : the halo ring.
Halo engagement rings are loved for their ability to make smaller diamonds and gemstones look bigger, and make higher-carat stones look even more dramatic.
The halo refers to the pavé or micro-pavé stones surrounding the main gem and are a great option for customers on a budget.
The halo option is also great if you want to find a way to incorporate colour into your ring as you have a lot more freedom in the kind of gemstones to include.