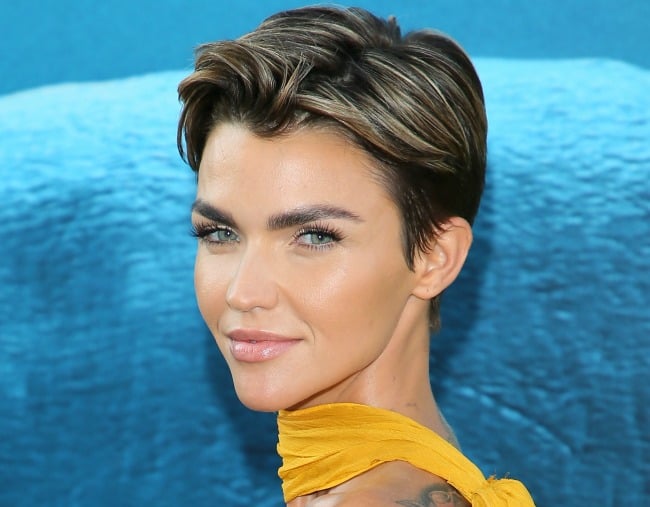 Earlier this week, it was announced  Ruby Rose will play Batwoman, TV's first openly gay superhero, in CW's ongoing DC Comics TV universe.
Speaking to Jimmy Fallon on The Tonight Show, the Australian actress emotionally shared how important the role was for LGBTQ+ inclusion in popular culture.
"I feel like the reason I get so emotional, growing up watching TV, I never saw somebody on TV that I could identify with, let alone a superhero," the 32-year-old said.
"I have always had this saying – I mean, not me, Oscar Wilde – which is be yourself because everyone else is taken," she continued.
"So I always live by that motto, and the second motto when I came into the industry was to be the person that you needed when you were younger. I feel like one motto led to another."
But it seems not everyone is happy about Rose's casting.
Just days on from the announcement, Rose has quit Twitter amid an onslaught of backlash online.
On Twitter, the hashtag #RecastBatwoman began to circulate, as some fans began to accuse Rose of not being a lesbian, while also claiming Rose "stole" the role from lesser-known LGBTQ+ actresses.
According to Syfy, before deleting her account Rose tweeted: "Where on earth did 'Ruby is not a lesbian therefore she can't be batwoman' come from – has to be the funniest most ridiculous thing I've ever read. I came out at 12? And have for the past 5 years had to deal with 'she's too gay' how do y'all flip it like that? I didn't change".