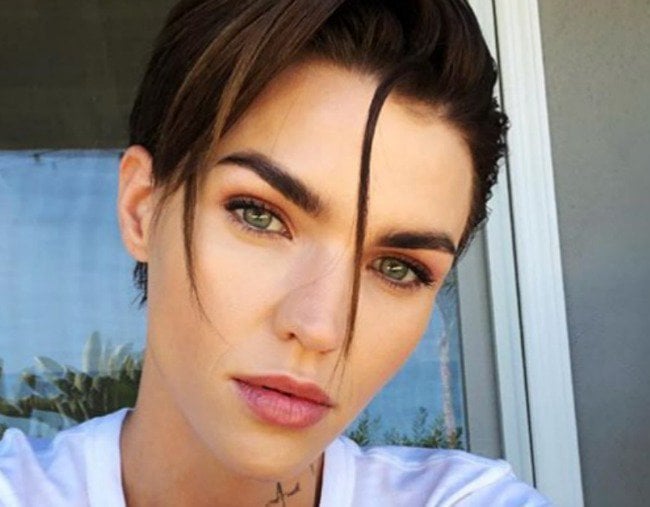 With AAP. 
Australian actress Ruby Rose will be suiting up as the DC hero Batwoman for The CW Television Network in the US, Variety has learned.
As previously announced, the character will make her CW debut in the annual crossover event between four of the network's DC shows: The Flash,  Arrow, Legends of Tomorrow, and Supergirl.
The CW is also currently developing a series based around the character, whose real name is Kate Kane. Armed with a passion for social justice and a flair for speaking her mind, she soars onto the streets of Gotham as Batwoman, an out lesbian and highly trained street fighter primed to snuff out the failing city's criminal resurgence.
But don't call her a hero yet. In a city desperate for a saviour, Kate must overcome her own demons before embracing the call to be Gotham's symbol of hope.
Caroline Dries will serve as the writer and executive producer on that project. Greg Berlanti and Sarah Schechter will also executive produce via Berlanti Productions. Geoff Johns, who recently stepped down as the head of DC Entertainment, will also executive produce through his Mad Ghost Productions banner. Berlanti Productions will produce in association with Warner Bros. Television.
Here's how Twitter reacted to the news:
change of plans im actually stoked for ruby rose being batwoman lmao imagine the crossover sksksk

— kween ☁️ (@cinderinna_) August 8, 2018
Ruby Rose as Batwoman?!!!! Whoa I might watch these DC tv shows again just for her. ????

— M A F A E (@mafaesays) August 8, 2018
I really not feeling Ruby Rose playing batwoman. But I love all the DCTV shows and happy they chose a Queer Woman to play an openly queer superhero!

— Olivia ❤️???????? (@LibbyMonroe) August 8, 2018
You, a lesbian, want BATWOMAN to flop simply because you don't like Ruby Rose and the vibe she gives off, or because Stella kissed Piper on OITNB, or because she comes across as arrogant (someone you don't know personally)?You are an idiot

— EarpCousin ???? (@MutantEarp25) August 8, 2018
I think Ruby Rose is a great choice to play #Batwoman

— FrizForever (@Doug_Barone) August 8, 2018
Ruby Rose as batwoman. I am ready to STAN

— Ali ???? (@brighteyedboys) August 8, 2018
Rose first drew the attention of American TV viewers with her breakout role as Stella in Orange Is the New Black.
She went on to appear in films like Resident Evil: The Final Chapter, xXx: Return of Xander Cage, John Wick: Chapter 2, and Pitch Perfect 3.
She will also star in the upcoming action-horror film The Meg.
Need a quick break? Want to win $100? Want to be listened to? Enough questions already? Do our quick survey now!