It was 2002 when 16-year-old Ruby Rose decided to enter the nationwide Girlfriend magazine model search.
With short black hair, blue eyes and full red lips, Rose from Melbourne, Victoria, was announced the runner-up.
But, like many other finalists, including Abbey Lee Kershaw and Samantha Harris – this would only be the beginning.
Soon, she was landing herself international modelling campaigns, and in 2007 Rose beat out 2000 competitors to win MTV Australia's VJ search.
She guest-judged Australia's Next Top Model, became the face of Maybelline New York, established herself as both a clothing designer and a DJ and hosted The 7pm Project alongside Carrie Bickmore, Charlie Pickering, Dave Hughes and James Mathison.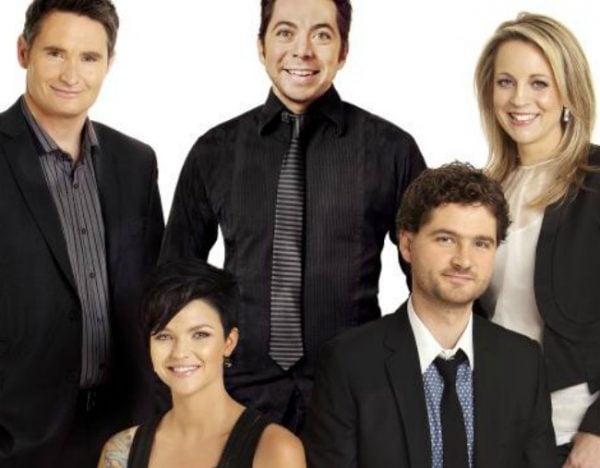 Despite her unequivocal success, Rose says of the time, she was drinking too much, not sleeping, and eating "terrible food". Ultimately, she wasn't happy.
And that's when she left Australia.
It had been nearly nine years since she'd entered the Girlfriend model search that had launched her career, and her move to Los Angeles was an effort to start all over again.
Rose didn't want to be an influencer or a 'brand'. Ruby Rose was sick of Ruby Rose. Instead, she wanted to act.
But the now 27-year-old could not land herself a job.
In fact, she couldn't even land herself a manager, let alone an audition.
LISTEN: We discuss Ruby Rose's relationship with Jess Origliasso on Mamamia Out Loud. Post continues below. 
She waited, and waited and waited.
That's when she decided to take things into her own hands.
In 2014, Rose produced and starred in a short film titled Break Free, which is only five minutes long. She said she created the film, "as a way of being able to give myself something to do and to study my craft..."
It begins with Rose applying make up, starring at herself in the mirror with long blonde hair, wearing a tight dress.
She then picks up a pair of scissors and her hyper-feminine state transitions into an androgynous one.
She reveals her tattoos and swaps her dress for a shirt and pants. At one point, the camera flashes to a prosthetic penis coming from between Rose's legs.
Published on YouTube, the caption reads, "A short film about gender roles, Trans, and what it is like to have an identity that deviates from the status quo." To date, the video has been viewed almost 39 million times.
One person who came across the video was Jennifer Euston, a casting director for hit Netflix show Orange is the New Black.
And that's when everything changed.
Rose went from being unable to land herself an audition, to starring in one of the biggest television series of 2015.
In 2017, Rose appeared in Resident Evil: The Final Chapter and Pitch Perfect 3 and is involved in a number of projects to be released in 2018.
Now one of the biggest Australia names in Hollywood, Rose credits her success to the five-minute self-produced video that just so happened to go viral on YouTube.
Thank you - just by clicking on this and other content on Mamamia, you are helping to fund education for some of the world's most disadvantaged girls.
Together with our commercial clients and charity partner Room to Read, Mamamia's goal is to be funding 1,000 girls in school each and every day, by June 2020.
Learn more here about our ongoing mission to make the world a better place for women and girls.