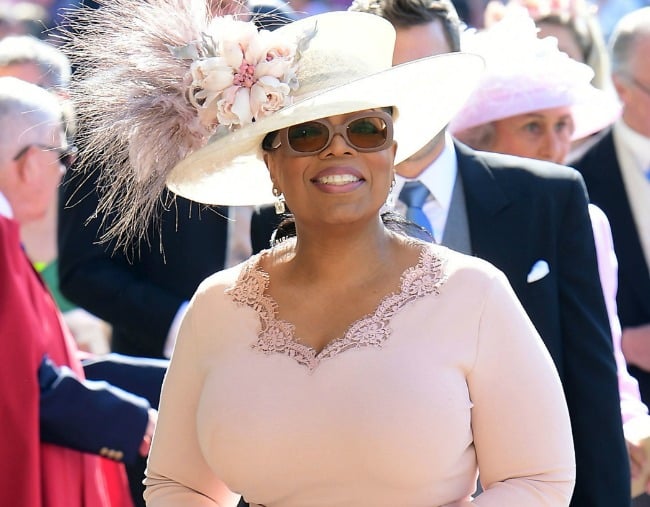 1. The day before the royal wedding, Oprah had the "dressgate" disaster of our nightmares.

If there's one type of wedding not to break the "don't wear white" rule at, it's a royal wedding. You know, one where two billion people will be watching you. Oprah Winfrey knew this, which is why thanks to some last minute adjustments, she was able to overcome disaster.
By way of her Instagram, we learned the talk show host and iconic figure had planned to wear a beige dress to the royal wedding. Only on the morning before Prince Harry and Meghan Markle's wedding, she realised the dress "would photograph too 'white' for a wedding".
Thankfully, Oprah is, well Oprah and the team at Stella McCartney were more than happy to whip her up a gorgeous (appropriately coloured) blush pink dress for the wedding.
In a video, the 64-year-old thanked those at Stella McCartney for "working all night long" to help her overcome dressgate.
Oh – and in case you were wondering where she got that fabulous matching hat – it's vintage and she pulled it out of her closet and made it work with the addition of some new feathers.