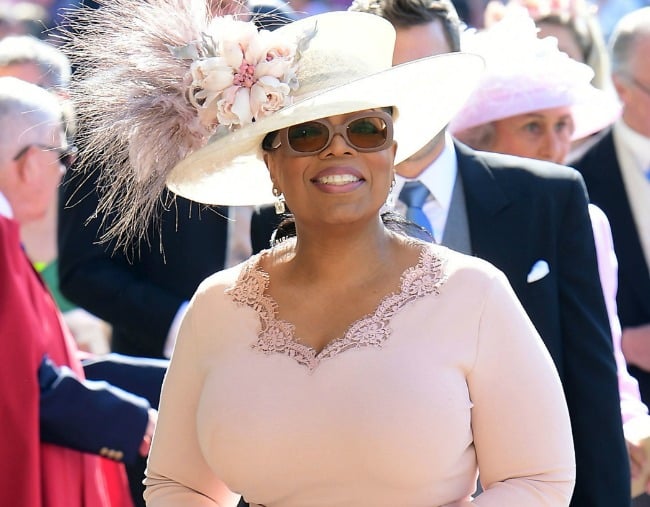 1. The day before the royal wedding, Oprah had the "dressgate" disaster of our nightmares.

If there's one type of wedding not to break the "don't wear white" rule at, it's a royal wedding. You know, one where two billion people will be watching you. Oprah Winfrey knew this, which is why thanks to some last minute adjustments, she was able to overcome disaster.
By way of her Instagram, we learned the talk show host and iconic figure had planned to wear a beige dress to the royal wedding. Only on the morning before Prince Harry and Meghan Markle's wedding, she realised the dress "would photograph too 'white' for a wedding".
Thankfully, Oprah is, well Oprah and the team at Stella McCartney were more than happy to whip her up a gorgeous (appropriately coloured) blush pink dress for the wedding.
In a video, the 64-year-old thanked those at Stella McCartney for "working all night long" to help her overcome dressgate.
Oh – and in case you were wondering where she got that fabulous matching hat – it's vintage and she pulled it out of her closet and made it work with the addition of some new feathers.
2. James Stewart and Jessica Marais have made our favourite kind of modern family.
Ex-partners Jessica Marais and James Stewart are proving to nail the whole 'co-parenting' thing. A snap shared by the 42-year-old actor at their daughter Scout's sixth birthday party showed they had come together for the celebration with their respective partners.
The Wrong Girl actress has moved on from their 2015 split with photographer Jake Holly, while James went public with his relationship with Home and Away co-star Sarah Roberts in January this year.
The four celebrated together, in costume, at their little girl's Michael Jackson-themed birthday party.
"Thanks to all the little smooth criminals for coming!" James wrote.
3. Today we learned Iggy Azalea cares not for Instagram's nudity rules.

Singer, rapper, and anti-bra advocate, Iggy Azalea, has made a declaration.
She's done with covering her nips, and power to her.
This weekend she posted a photo of herself in a very loosely netted dress onto Instagram. Whether her outfit actually constitutes as clothing can be argued, but her fearlessness cannot.
Unfortunately, Instagram's nudity rules still dictate that male nipples are ok, whereas female nipples go against 'community guidelines', so she's had to blur them out, but we admire the chutzpah.
#freethenip
4. Jessica Biel has shared how she and Justin Timberlake keep the spark alive. We're listening… 

Hollywood couple Jessica Biel and Justin Timberlake have been married for almost six years and have a three-year-old son, Silas Timberlake, together. And in the celebrity realm, that's the equivalent of 60 years marriage and 12 grandkids.
So when the actress was handing out marriage advice this week, we think it might be worth a listen. Biel says she attributes their ability to "keep the spark alive" while juggling being a parent and a career to one thing.
"My husband always says, 'We can't stop dating.' I love that because it's true," explained Biel in a panel celebrating the SNOO Smart Sleeper at the Happiest Baby event.
"It has to be fun!"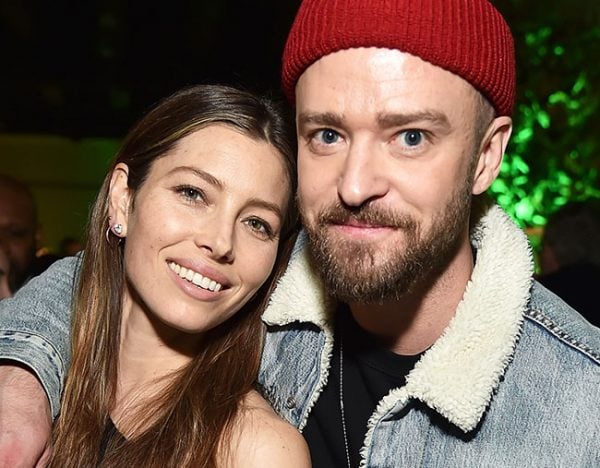 As most parents will know - in reality this just might be easier said than done, but Biel and Timberlake make sure they reserve time when they strictly avoid talking about their kids and focus on each other.
"You have to continue to make the space for yourself and your partner to just have fun like you did before you had kids," she continued.
"[Don't] talk about them! Keep it fresh, keep it exciting [and] spontaneous if at all possible."
5. Meet the cast of Love Island Australia: Including a model, a rugby player, and a beauty queen.

This morning Sophie Monk, the queen of island-based reality dating shows, released the very first images of the Love Island contestants.
Just as predicted they're all very young, and very ripped, and very shiny.
Like Millie, a 24-year-old doggy daycare worker from Sydney, who says it's a lot easier to tame a dog than a man. (Yep, that was actually her soundbite.)
You can meet the rest of the cast and get to know the people you'll be watching for the next few weeks in our full story.