For everything Prince Harry, Meghan Markle and the Royal Wedding in one convenient place, visit our Royal Wedding hub.
As the royal wedding went to air last night, most of us were entirely distracted by the cute bridesmaids and page boys, Meghan Markle's stunning wedding dress, and the facial expressions of absolutely everyone in the chapel.
While we were staring at our televisions, however, there were many details we didn't notice. Some of which were particularly touching. Let's recap 21 of those moments.
1. The number plate.
As Meghan Markle and Prince Harry waved from the wedding car, there was one tiny little detail many of us missed: The number plate. Wondering what's so special about it? It is yesterday's date, their wedding date, the 19th May 2018. Classic. Subtle.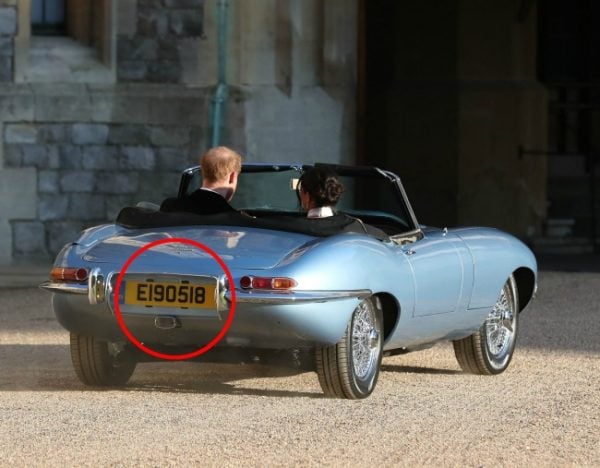 2. The iPad.
The Bishop broke a rule. Just one teeny, little rule. Phones and cameras were forbidden from the ceremony. So what was that little device he was reading from? Surely not an iPad? An iPad with a camera? Caught out Bishop.