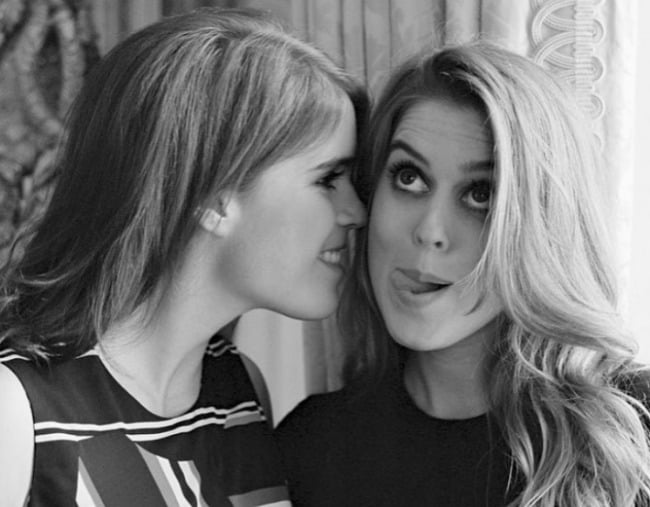 With every passing day, we're discovering more and more rules the royal family is bound by.
The latest one to ping our radar is that royals aren't supposed to sign their names in public, just in case they risk having their signature forged.
As reported by News.com.au though, royal rebels Princesses Beatrice, 29, and Eugenie laughed off the threat of identity theft and did exactly that.
In their defence though, it was all for a good cause.
Their signatures appear on an artwork commissioned by their mum, Sarah Ferguson's charity, Children In Crisis.