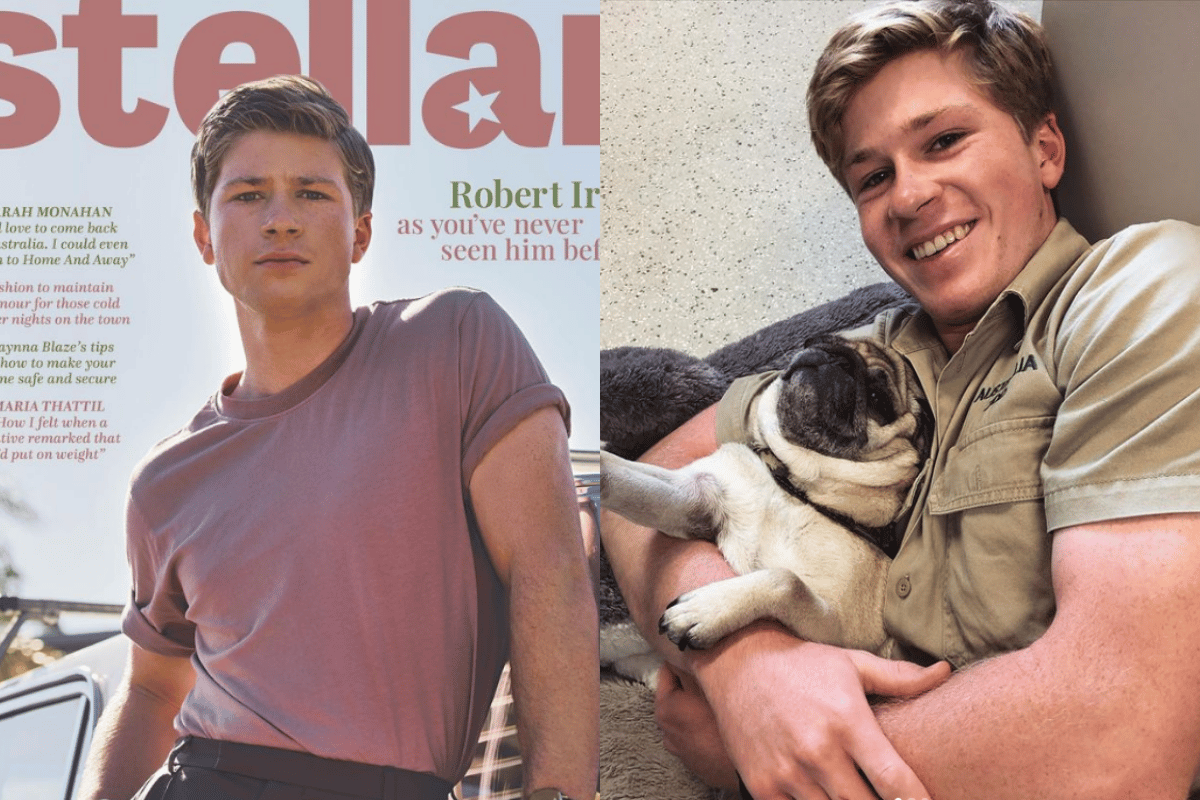 At two years old, Robert Irwin lost his dad. 
There was collective grief across Australia and the world when Steve Irwin died at the age of 44, a stingray killing him while he was filming a documentary on the Great Barrier Reef, back in 2006.
But for Robert, his sister Bindi and their mum Terri, their grief was personal. Because to them, Steve Irwin wasn't just an iconic Aussie figure and "crikey" chanting wildlife warrior – he was their best friend.
14 years on, Robert is now 18 and ready to carve out his own path, as well as continuing to uphold his dad's legacy with Australia Zoo on the Sunshine Coast.
While entering adulthood is fun and exciting, Robert said this week that it's also a little bittersweet. Because he wishes his dad was here to guide him through it all.
Watch: Terri Irwin speaks about Steve Irwin's death. Post continues below.
Robert says he still has some memories of his dad. But of course, given his dad's fame and television work, Robert said to Esquire he's thankful to have so many photos and video footage to look back on.
"I remember, actually, every day, every morning, before school, we would want to watch TV and instead of watching cartoons in the morning for breakfast, I'd watch the old documentaries of dad, working with animals. I absolutely loved that so much, and it really made me feel close to him," he said.
"I feel very lucky to have so much captured on camera because whenever a moment starts to fade, whenever I start to forget, I can look back at all this old footage and it completely sparks these memories. That's something I cherish more than anything."
As many have come to see, Robert and Steve appear to be very similar. Terri said to the Courier Mail, that she often picks up on it: the gestures and expression, the fact Robert has won prestigious awards for his wildlife photography, or how he speaks passionately about the environment.