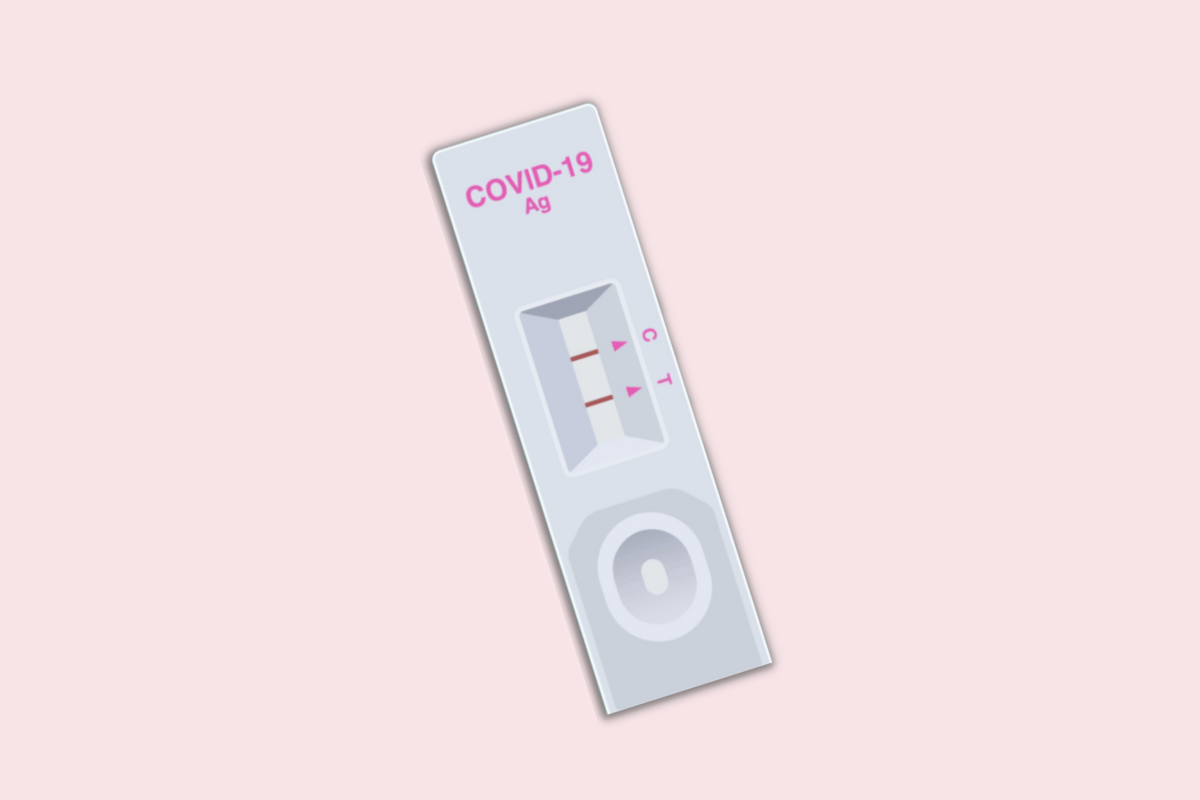 Omicron will no doubt be a conversation around our Christmas tables this year. 
With case numbers rising, COVID-19 testing lines stretched and restrictions relaxed, many of us have some questions we'd like answered. 
So we decided to round them up for you. 
From when we should use rapid antigen tests to how to get our booster shots, here all the questions we have about COVID-19 right now, answered.
1. How accurate are rapid antigen tests? 
First up, let's tackle the question on everyone's mind; what's the go with these rapid antigen tests? 
The Therapeutic Goods Administration [TGA] has approved 15 rapid antigen tests that we can take at home to test for COVID-19 within as little as 15-20 minutes. 
However, while they may deliver a faster result and beat lining up for a PCR swab, rapid antigen tests are "less sensitive than a PCR test because there is no amplification process".
They also range from 95-80 per cent effectiveness depending on which test you take.
You can find out which ones are more effective before you reach for your credit card by visiting the TGA website here.
2. When should I use a rapid antigen test? 
Before we catch up with family and friends for festivities, it's a good idea to use a rapid antigen test if you're planning to come in contact with someone who is immune comprised or has a high risk of catching COVID-19. 
In a piece for The Conversation, Thea van de Mortel, Professor, Nursing and Deputy Head from Griffith University wrote you should also consider a rapid antigen test if you are planning to visit a sensitive site (for example, an aged care facility), have COVID symptoms but can't get a PCR test, are going to an event where lots of people will be mixing, want to quickly check whether you might have a SARS-CoV-2 infection or are part of a regular COVID surveillance program. 
However, we need to remember that a rapid antigen test is considered "a screening tool" and "can indicate that you might be infected, but a PCR test is needed to confirm the result". 
3. What happens if I test positive to COVID-19?
In most states in Australia, if you test positive for COVID-19 you will need to self-isolate away from others until you are medically cleared.
Your state's health department will contact and give you specific advice on what is required during your isolation period and when you can leave isolation. 
However, if you test positive to COVID-19 in Victoria, you must quarantine at home for 10 days after the date you got tested.