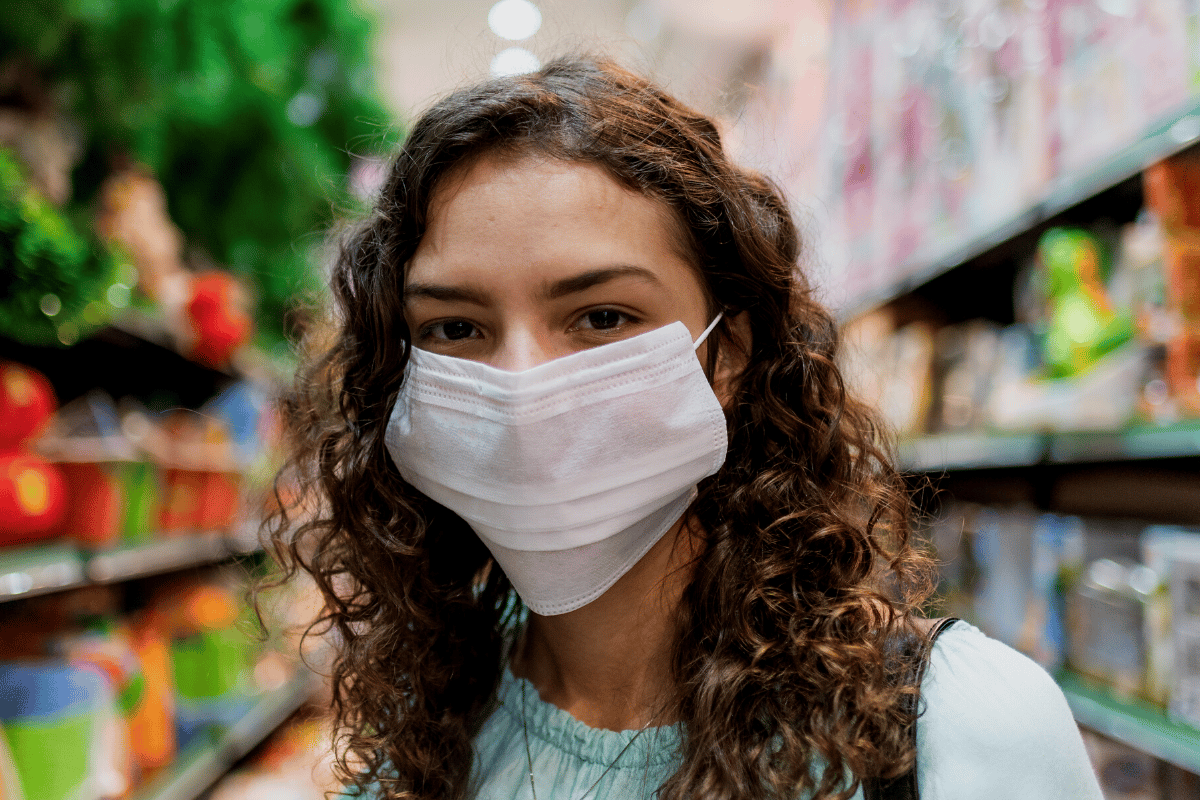 If you're feeling more anxious right now, you're not alone.
With less than two weeks until Christmas, many of us are looking forward to finally celebrating the holiday season with family and friends (if we're fortunate enough to see them). 
But with our weekends filling with social events and COVID-19 case numbers continuing to rise, there's one lingering feeling in the back of of our minds - how easily our plans could be upended if we are named a close contact or contract COVID-19 ahead of the holidays.
It's a stress shared by many around the country right now. 
Watch: How to talk to people with anxiety. Post continues below. 
Just this weekend, I found myself more worried than ever about coming into contact with someone with COVID-19 as I anxiously weaved my way through a crowded shopping centre during some last minute Christmas shopping.  
I thought how easily I could get 'pinged' as a close contact if I was in the wrong place at the wrong time. And the sad irony of buying gifts for people I may not be able to give if I have to isolate alone for the holidays in my apartment. 
But while it's normal to have some concerns right now - particularly afters years of cancelled plans - Lysn psychologist Nancy Sokarno says, "the key here is knowing what you can control and knowing what you can't". 
"We need to remain vigilant when it comes to our own protection by continuing to follow local health mandates" while also being "highly aware that there are just some things that we cannot control" she told Mamamia.
Instead of spending our time worrying about what could happen, Sokarno says we should continue to follow health advice and look at ways to cope if the worst should happen. This includes being flexible and making a Plan B to fall back on if things go awry.