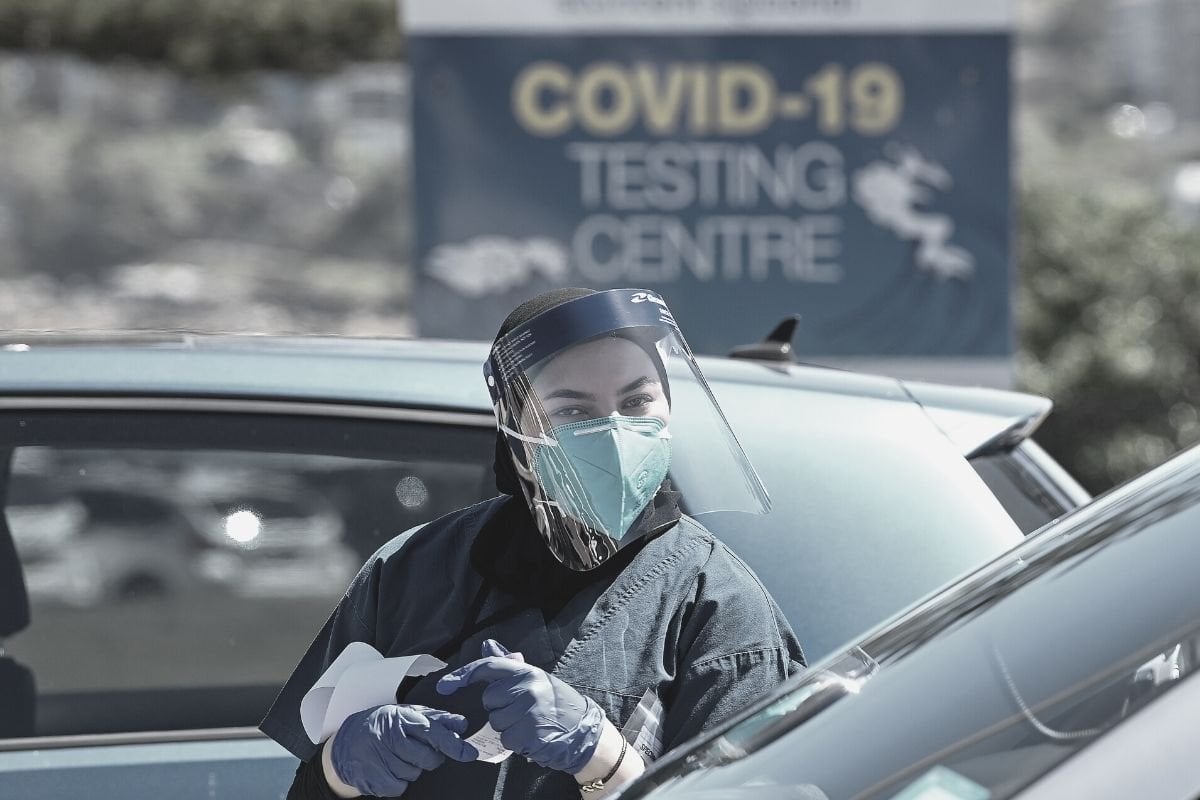 COVID cases are on the rise across Australia as the Omicron variant makes its mark. 
Despite a rocky start we've done exceptionally well on the vaccine front with 89 per cent of people aged 16 and over double jabbed. And yet we're staring down the barrel of another COVID-ridden Christmas with thousands predicted to be in isolation for December 25.
It's like a déjà vu flashback circa 2020, except this year there's one major difference: our hospitalisation and death rates are a fraction of the size when compared to infection numbers.
We've got vaccines to thank for that. 
Listen to Mia, Holly and Jessie discuss how Australians are feeling about COVID potentially ruining another Christmas. Post continues after podcast.
But the vaccine was never a tool for elimination, just like a seatbelt doesn't prevent car accidents. In both instances, the main goal of preventative measures is to limit death and hospitalisation. 
And it's doing that. 
The secondary reason we all got jabbed was because it is harder for the virus to spread amongst vaccinated populations. But experts have been warning us from the beginning that it will still spread, especially as the virus mutates (as it has done) into more infectious versions of itself. 
Just as predicted, it's doing that too.
Despite how it feels as we watch the media revert back to reporting daily case numbers, the pandemic is playing out how experts told us it would. And the good news is, politicians also planned for that reality. This is what living with COVID looks like. This is what they've been basing their roadmaps to normality on. 
As our states and territories remove more and more restrictions rising case numbers were inevitable. Sure they've been turbo-boosted by the highly infectious Omicron variant, but from what we've learnt thus far, it's a much less deadly strain. This is also good news. Once again that's helping our main goal here - less death. Less hospitalisation. 
We're a fatigued bunch 22 months into a pandemic that's upended our lives. We've missed, lost and sacrificed so much and so we're frightened. There's only so much disappointment we can handle, and for many of us, a cancelled Christmas might just be the final straw. 
"I keep having nightmares about spending Christmas alone in my apartment while my family all gathers up the coast for a big celebration." https://t.co/Ij8m4IbDLv

— Mamamia (@Mamamia) December 15, 2021