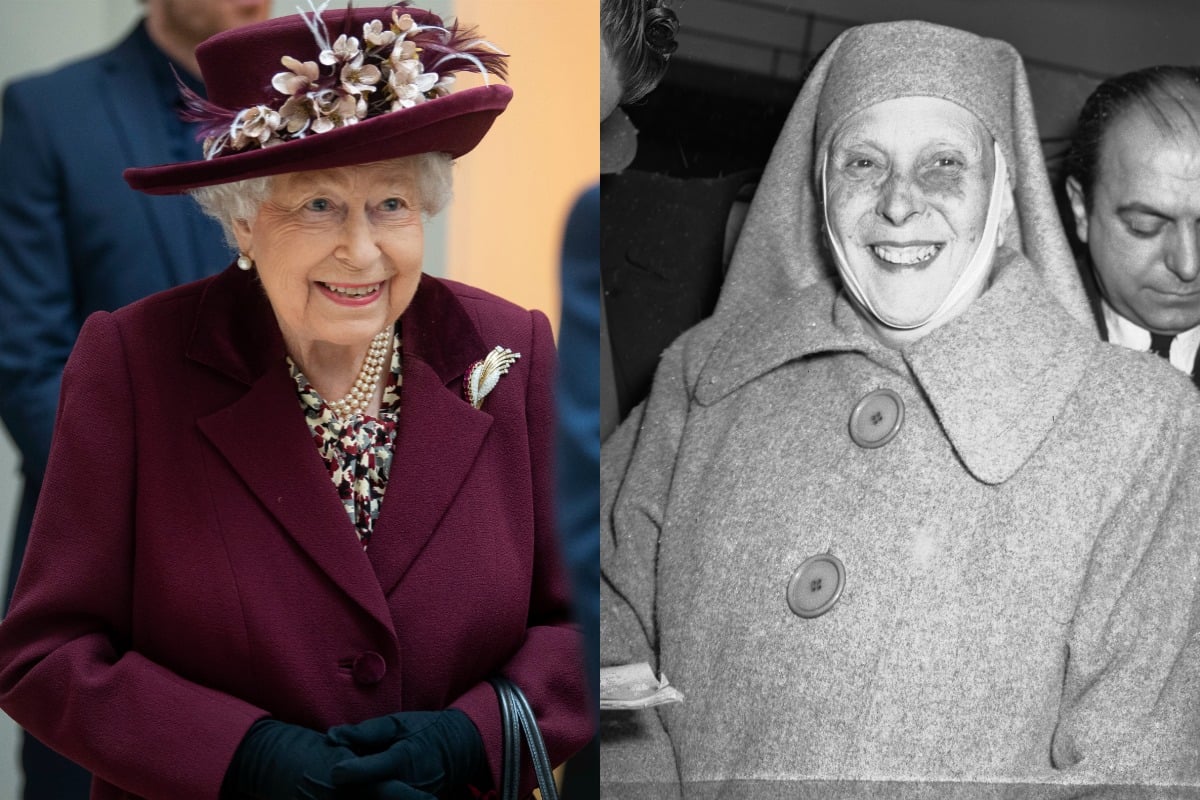 To catch up on all things royal family, make sure you check out our Royal Hub. We've got you completely covered.
When Prince Philip's mother, Princess Alice of Battenberg, sat among members of the royal family at the 1953 coronation of Queen Elizabeth II, little was known or spoken about her.
Dressed in a two-tone grey dress, with a nun-like veil on her head, Princess Alice was in stark contrast to the ceremony unfolding around her.
Following the release of the latest season of The Crown, however, there is renewed interest around Prince Philip's mother.
WATCH: Royal rebels and the unexpected rules they broke. Post continues below.
Princess Alice, who was the great-granddaughter of Queen Victoria, spent most of her life in Greece after marrying Prince Andrew of Greece and Denmark in 1903. The couple had three daughters and a son, Prince Philip, before Prince Andrew passed away in 1944.
Following Prince Andrew's death, Princess Alice remained in Greece for the next decade, focusing on charity work. But when her health began deteriorating in the late 1960s, Prince Philip and Queen Elizabeth II invited her to live with them permanently at Buckingham Palace.
Now, in a new interview, the Queen's former lady-in-waiting and Prince Philip's cousin, Lady Pamela Hicks, has opened up about the monarch's relationship with Princess Alice.
"The Queen was always marvellous with Princess Alice," Lady Pamela Hicks said on her daughter India Hicks' podcast.
"Princess Alice was staying at Windsor [Castle] and the Queen felt responsible.
"The Queen is the kind of person, who, when everyone else finds someone tricky, actually is very calm and gets the best out of them always."
Lady Pamela, who was a bridesmaid at the Queen's wedding, recalled that Princess Alice "could be very difficult".