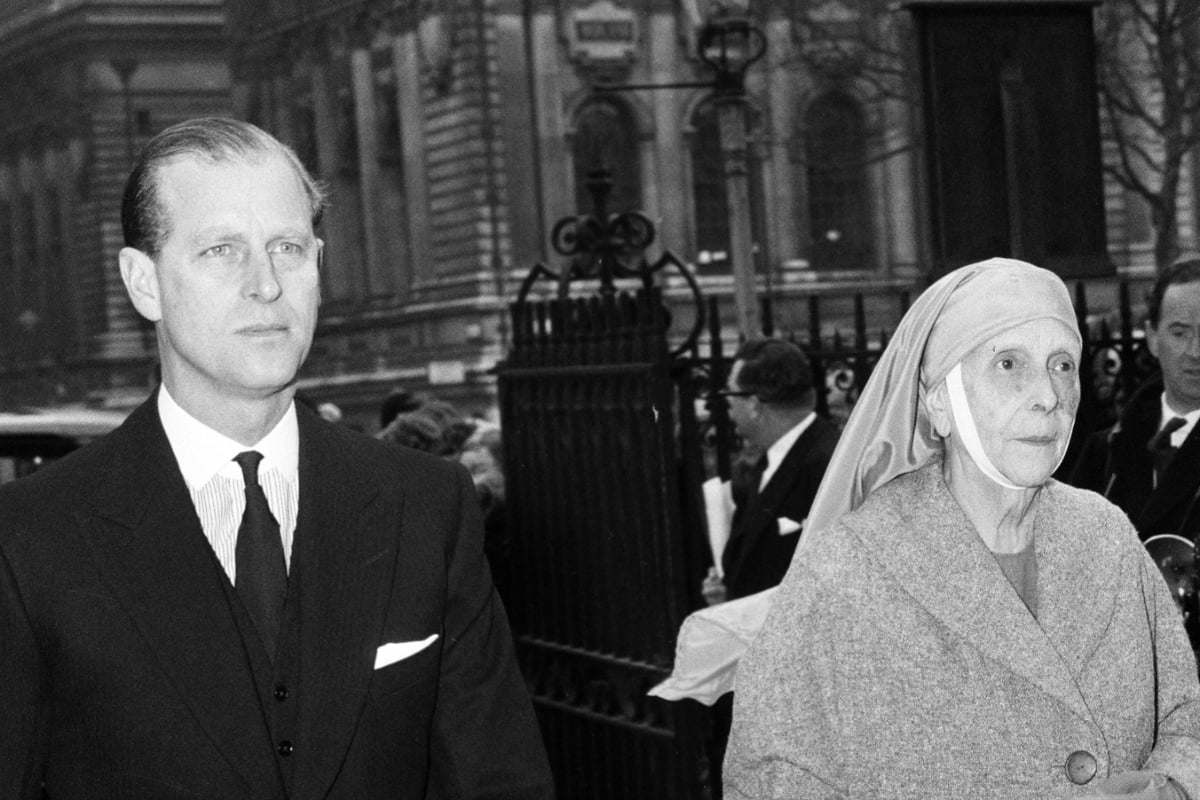 At the 1953 coronation of Queen Elizabeth II, an unassuming figure sat among members of the royal family. Dressed in a simple, two-tone grey dress, a nun-like veil on her head, Princess Alice of Battenberg was in stark contrast to the pomp and ceremony unfolding around her.
Despite being the mother of Prince Philip, Duke of Edinburgh, and mother-in-law of the newly crowned sovereign, little was known or spoken about her; she was, then, an enigma within an already closed-door family.
Watch: Princess Alice is one of the royals featured in the current season of The Crown.
Yet as is touched on in the popular Netflix series, The Crown, Princess Alice's life was among the most extraordinary of them all.
Born in a castle, married to a prince. Then forced to flee (twice).
The great-granddaughter of Queen Victoria, Princess Alice was born at Windsor Castle on February 25, 1885, to parents Prince Louis of Battenberg and Princess Victoria of Hesse and by Rhine.
She was congenitally deaf from birth but learned to read lips, reportedly in multiple languages. Her niece, Countess Mountbatten, told the documentary The Queen's Mother in Law that Princess Alice was raised to cope with her disability on her own, forced to find ways to overcome it.
"[Princess Victoria] said to the family, 'Look, if Alice doesn't hear and doesn't understand what was said, it's quite important not to repeat it so that she learns to stand on her own feet,'" the Countess said.