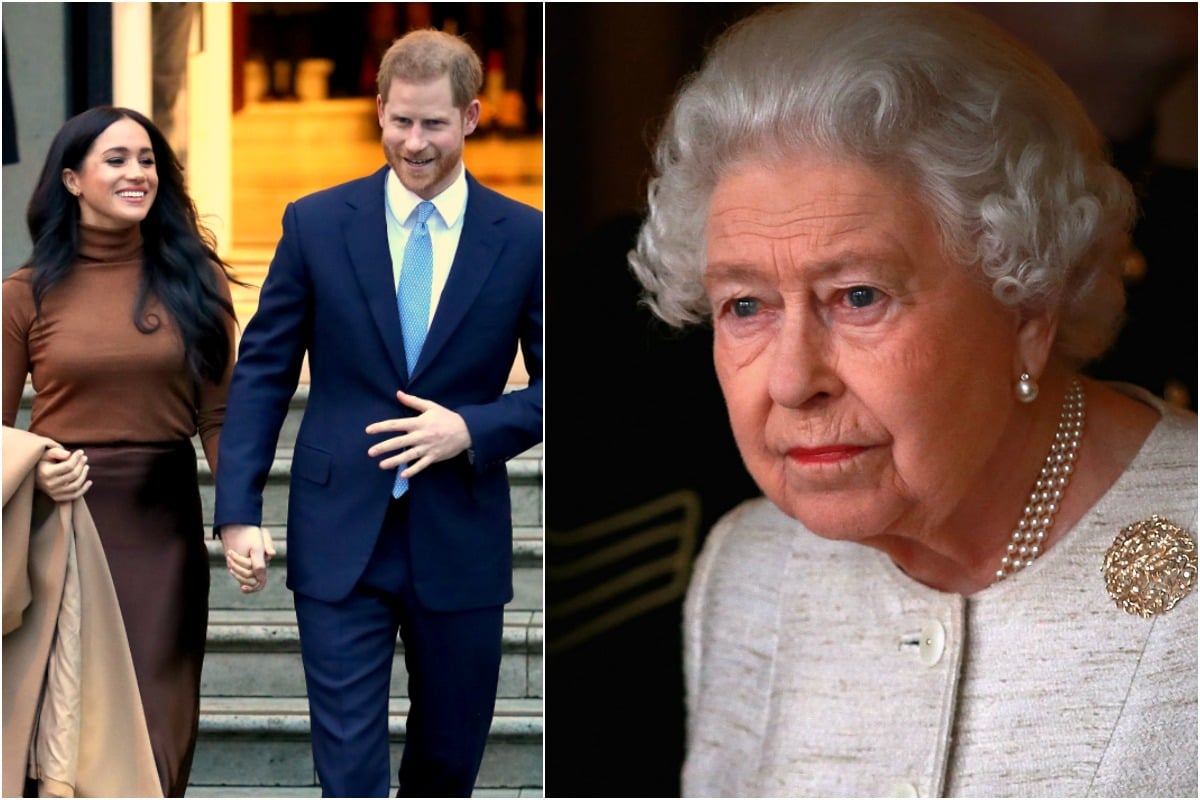 Dear Diary,
Okay. No. 
I'm. About. To. Lose. My. Shit.
Last time I wrote to you, my 98-year-old husband had just rolled his car and nearly killed a baby, and I recall writing the words, "at least things can't get any worse". How wrong I was.
My psychologist (her name is Trish, she has a short, funky hair-do and wears colourful scarves. I like her very much) has suggested I journal. Over the weekend, I felt so angry I threw my umbrella at no one in particular and, look, I think the whole thing really alarmed her. So here I am. 'Journaling' or whatever she calls it.
WATCH: Exactly what's gone down this week with the royals. Post continues below.
Where to even begin.
It's times like these I desperately miss the corgis. They were so simple and loyal. Sometimes I watch videos of them when I feel a bit down. I even have one where Linnet snapped at Meghan. Bit her on the shin! Oh, I shouldn't laugh. But goodness that dog had personality.
I suppose there's just one question I keep coming back to…
Since when is literally anyone allowed to quit being royal? 
In case anyone's forgotten, I'm ninety-goddamn-THREE. A few months off ninety four. I challenge you to find anyone else my age who is still working around the clock in a job they've had since they fell out of the womb.
I'm tired and my feet hurt. I feel like watching the midday movie and staying there until June. I want to read crime novels and go on a dirty cruise where there's dress up nights and scotch and sodas are included. I desperately want to wear loose fitting slacks and patterned blouses without a bra and orthopaedic shoes from the chemist.