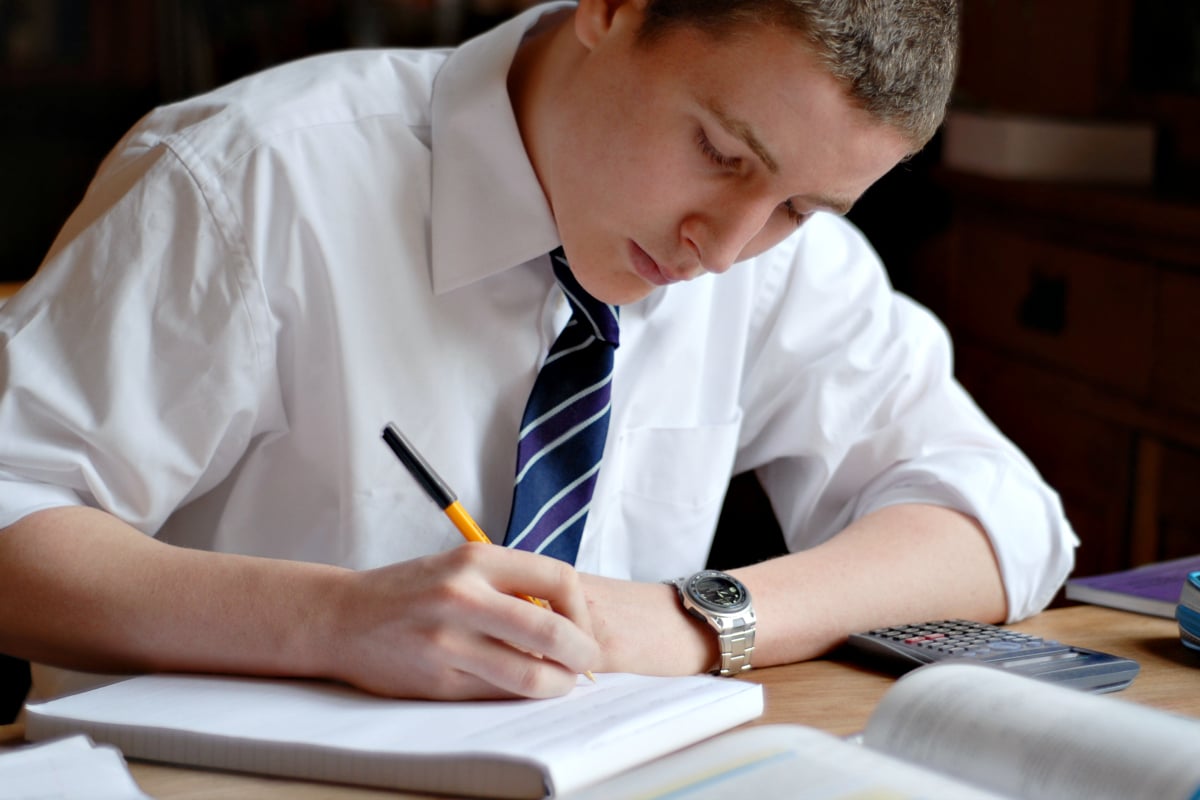 This week, Australia's education system was left a little red-faced. The results of an international learning test showed that our students are not only years behind those in top-performing countries, but are also faring far worse than a decade ago.
The PISA (Programme for International Student Assessment) test measures the ability of 15-year-olds from randomly selected schools in 79 countries to use their knowledge and skills in reading, mathematics and science to meet real-life challenges.
Australia's performance was our worst since PISA assessment began in 2000.
In maths, we trailed 28 countries, including the UK, Canada and New Zealand, with the average student more than 3.5 years behind their first-placed Chinese counterparts. In science, we came in 17th. In reading, 16th. Perhaps most concerningly, across all three subjects, our students are more than a year behind where they were over a decade ago.
Watch: Things teachers never say. Post continues after video. 

Since the results were released on Tuesday, there have been soundbites about "alarm bells" and "wakeup calls". Fingers pointed across the political aisle. Shouts about misspent funding, teacher shortages and poor-quality training. Editorial columns and TV panels dissecting where we've gone wrong and where our neighbours have gone right.
Meanwhile, Australian teachers and students continued their lessons in classrooms around the country.
Because while many see value in interrogating the system, there's another test that's far more important to those within it: NAPLAN. And that's precisely the problem.
"Is that what we want from our kids?"
Peter Stephens, the Assistant Principal at Parramatta Marist High School, a Catholic boys' school in Sydney's western suburbs, has been teaching maths for more than three decades.
He said while reports that Australian students are lagging behind the rest of the world will always be "a hard pill to swallow", our teachers are bound to a metric far closer to home. One that values rote learning.