Eddie Woo is arguably Australia's most famous maths teacher and an international internet sensation.
The 31-year-old set up YouTube channel, "Wootube", for a student who was sick with cancer four years ago and it took off.
Woo's enthusiastic maths lessons have had three million views and he has more than 40,000 subscribers.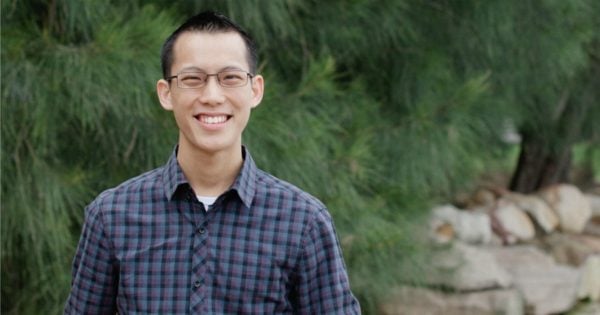 The Sydney-based maths teacher, who gets a kick out of daily "a-ha moments" moments with his students, believes parents also have a big role to play in how successful their children will be at maths.
"Many parents think, 'I am bad at it, I was always bad at it - it doesn't matter if you're bad at it as well'," Woo told Mamamia.