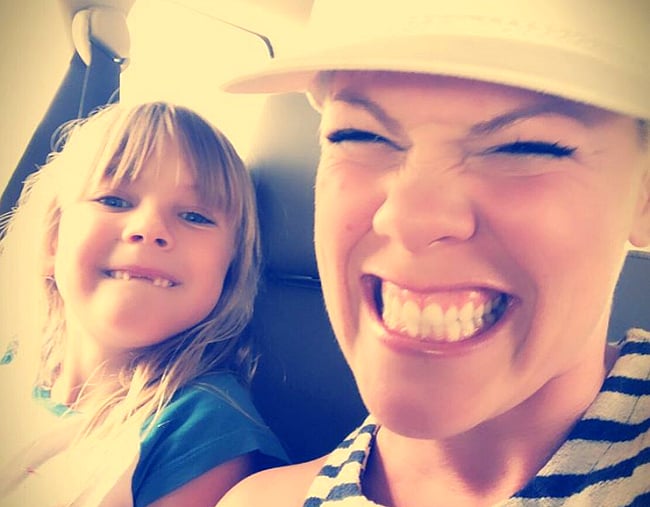 The tooth fairy is known for being a bit of a tight arse, right? She's not made of money.
Back in the day, most of us were pretty grateful to wake up to 50 cents under our pillows after losing a tooth. Heck, you might've got the odd gold coin if you were really lucky.
Clearly, the tooth fairy in Pink's household is cashed up and living her best life because the Grammy-winning singer's daughter just got more money for a loose tooth than all of us ever did, combined.
The 38-year-old performer and husband Carey Hart gave their seven-year-old daughter Willow the biggest payday of her young life. Or, they instructed the tooth fairy to.
That payday was a casual $135 (US$100). In cash.
According to Willow's dad, parting with that kind of money was more of a tense hostage negotiation than a willing donation on the tooth fairy's behalf.
"Willz is gonna be the next major investment banker," 42-year-old Hart shared on Instagram.
"We settled on 100 buck for one shot at pulling her tooth out. Was the best money I ever spent, and she got 20 weeks worth of tour per diem in five seconds."